Calling all beauty fanatics!
27th September 2011
... Comments
---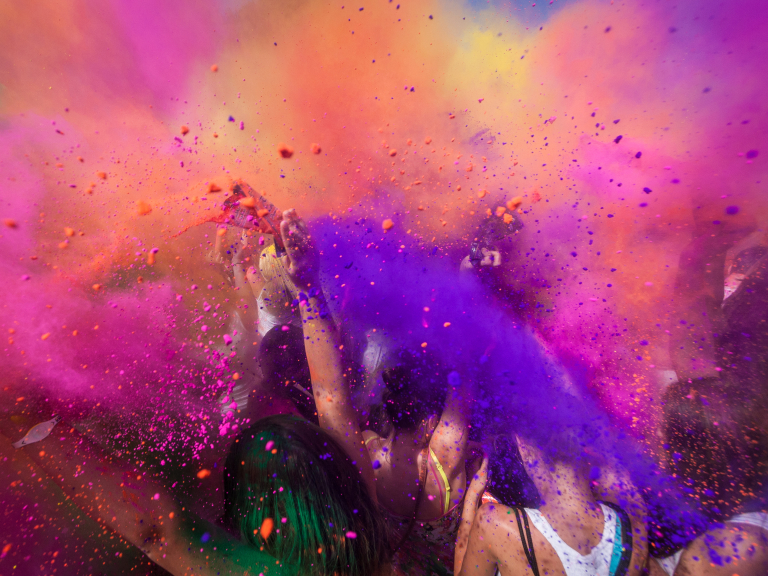 As we move into a new season fashion-wise, clothes aren't the only thing that are set to be taking a turn for the better these coming months. Described as the next big 'in thing' by spa owner Theresa, is CND's (Creative Nail Designs) new type of nail varnish, Shellac.
So what makes Shellac different from any other normal nail varnish, I hear you ask? Well, the varnish is a hybrid nail colour, and is guaranteed from staying chip resistant and bright for up to 3 weeks. The varnish is applied using a salon treatment, and is very big in the nail and beauty industry at the moment, as it actually works!
Shellac is a hybrid of both the original nail varnish and UV gel polish. Like a traditional polish, it comes in a polish bottle but can be dried under a UV lamp, like a UV gel polish. And with the added benefit of no buffing, the whole thing really ensures that there is no damage to the natural nail in the process. With over 12 shades to choose from, its no wonder that beauticians everywhere are tweeting its skills!
Another must have for the beauty obsessed this month are eyelash extensions. Even though this invention has been around in the salon for a while now, it seems that lately we all just want bigger and fuller lashes, and we are seeing a definite increase in the amount of salon applied lash extensions. Goodbye cheap home kits with bad lashes and non-sticky glue; hello natural looking beautiful lashes! Arevolution use Nouveau lashes, a semi-permanent lash extension that ensures natural looking longer and thicker lashes, lasting up to 6 weeks. They also offer a range of amazing after-care products to ensure your lashes stay at the best quality for those 6 weeks.
For any further information surrounding both Shellac nail varnish or Nouveau lash extensions, do not hesitate to contact Arevolution's Theresa, who can offer any advice on the product, having had first hand experience at both! Details can be found on her feature page – Arevolution.