Blood Donors Can Be Heroes, For More Than One Day!
12th June 2013
... Comments
---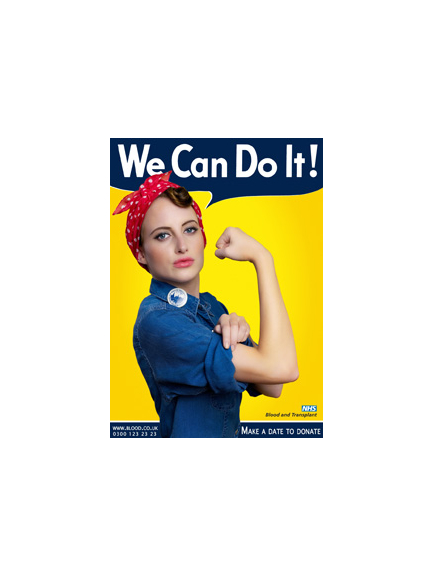 Over the last decade the number of regular blood donors has fallen by almost a quarter (23%).
This decline has been highest among people in their 30s, with a 48% drop. Lack of time is a barrier to donation for 9% of people, and for more than one in ten (11%) not knowing what's involved has stopped them from donating.
Therefore, throughout National Blood Week, information will be shared on NHS Blood and Transplant's Facebook page and on Twitter about how and where to donate and to answer any questions. Regional recruitment events will also be driving awareness and enabling people to sign up.
Jon Latham, Assistant Director of Marketing at NHS Blood and Transplant, said: "We know people's busy lives can sometimes stop them from donating blood regularly and, while it isn't possible to collect in every village, town and city, we are never far away. A quick call to our contact centre or postcode search on our website will give people information about their nearest sessions.
"For this year's National Blood Week, we're asking people to come back and give blood. We need a steady supply of blood, which has a short shelf life, to help save and improve patient lives. To achieve this we need a large group of regular donors."
Anyone aged between 17-65, weighing more than 50kg (7st 12lbs) and in general good health could potentially start saving lives by becoming a blood donor. There is no upper age limit for donors who have donated in last two years.
Blood donation sessions in Haverhill are held regularly at the Haverhill Arts Centre in High Street
For next available dates click here. 
For more information or to book an appointment call 0300 123 23 23.