17 Year Old Duo Set for Barnet Trial
24th August 2015
... Comments
---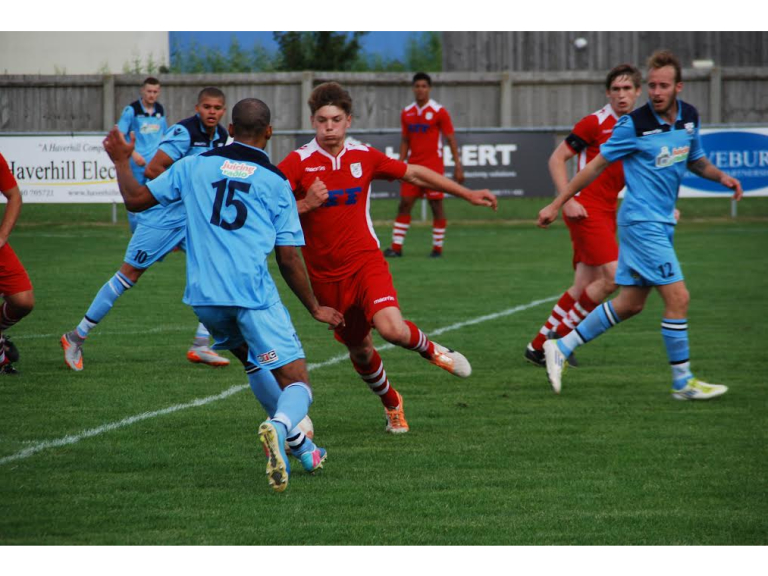 Haverhill Rovers' ethos is to work on developing players from U6 through until they reach the highest possible level they can play and it has paid off this week when Barnet FC's Academy Scout formally approached the Club Secretary inviting two players to come for a trial.
Barnet FC play in League Two and their Academy players feed into the first team when they are deemed good enough to play so this is a superb opportunity for Tyrone Alleyne and Will Gardner to showcase themselves.
Both 17 year olds have been regular first team players for Haverhill Rovers last and this season and have come to the attention of the scout.  They will be attending Barnet's training ground on Monday (24th) at The Hive and training with the current academy players and then taking part in a game on the Tuesday giving them plenty of time to show what they are capable of and giving them the opportunity to see what playing at that level would mean.
Michael Shinn said, "when Jules forwarded the email from Barnet I couldn't be more pleased for these two players, so much so I got on the phone to them straight away to tell them.  This is what we all work so hard to achieve although, if they are accepted into the Academy, they will be expected to work much harder on their game."
He continued, "It's created a bit of a buzz within the team too and their team mates are really made up that the opportunity has come knocking and have been encouraging them to make the most of it and to enjoy it."
Both will be rested for this Saturday's coming Thurlow Nunn League match v Norwich United to give them the best chance to shine and everyone at Haverhill Rovers will be routing for them next week.