SPECSAVERS OPTICIANS SUPPORT LIVING STREETS GUERNSEY
17th November 2016
... Comments
---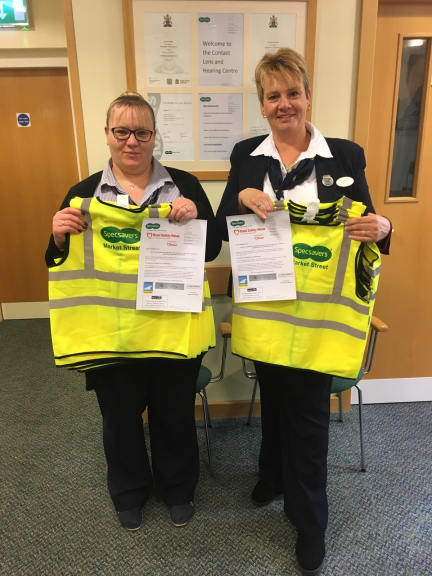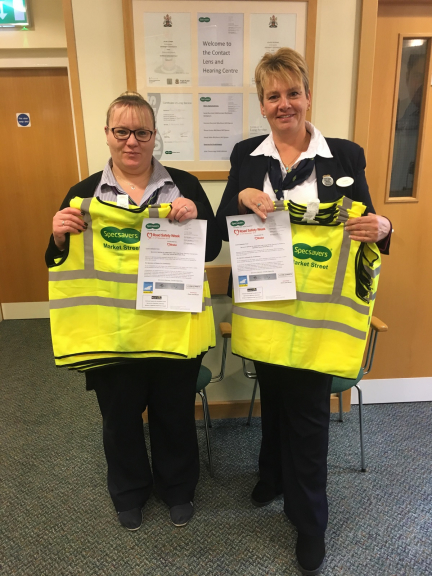 ---
Specsavers Opticians Market Street are joining Living Streets Guernsey in raising awareness of road safety and the importance of good eyesight and pedestrian visibility as the nights close in and darkness falls much earlier.
---
Specsavers Opticians are providing 500 children's high visibility jackets, in addition to 400 waistcoats provided by Living Streets Guernsey; these will be offered free-of-charge to local members of the public to emphasise the Be Safe Be Seen message during Road Safety Week, which begins Monday 21st November 2016.
"We are very grateful," commented Tom le Pelley, Chairman of Living Streets Guernsey. "We really hope that islanders will take this opportunity to ensure their own safety while walking or cycling on our roads at night."

Living Streets Guernsey will be occupying the OSA Pop up Shop in Smith Street during Road Safety Week. Specsavers Opticians will also be raising awareness of the importance of regular eye examinations for both drivers and pedestrians in a specially prepared newsletter.
Sarah Burchett, optometrist director of Specsavers Opticians Market Street, explains why her store was keen to get involved: "We firmly believe that children should be as safe as possible on our roads and high-visibility jackets really help. We have already donated jackets to the school in Alderney and are keen to do the same for Guernsey children. We always aim to give back to our local community whenever possible as we really appreciate their support for our store."
Road Safety Week is organised by UK charity BRAKE. This year they introduce a new slogan - Make the Brake pledge: Slow, Sober, Secure, Silent, Sharp and Sustainable.
---
Be safe on the roads this winter, whether you are walking or behind the wheel. If you would like more information about Specsavers Opticians Market Street remember that you can check out their feature page here on thebestof Guernsey.
---
Photo (L to R): Nicola Young and Collette Mechem