SPECSAVERS OPTICIANS MARKET STREET SUPPORTS THE GUERNSEY MACULAR SOCIETY SUPPORT GROUP
7th March 2017
... Comments
---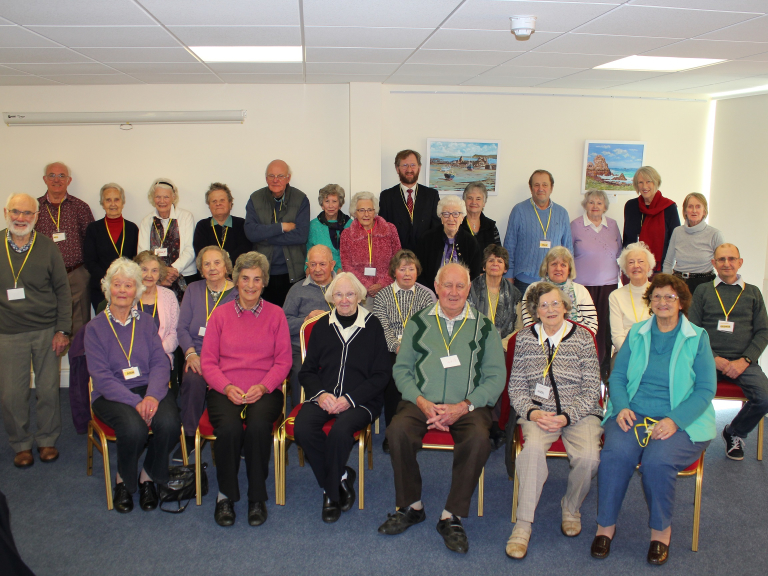 ---
Specsavers Optician Market Street will be donating £1 from every eye examination carried out locally in March to the Guernsey Macular Society support group.
---
This month's worth of fund-raising is aiming to raise at least £1,000 for the local charity, which supports Guernsey people with macular conditions, including age-related macular degeneration (AMD).
Sarah Burchett, director of the Specsavers Opticians Market Street store, told us: "This is the second year we have supported the society after raising £1,100 last year. Macular degeneration is the leading cause of blindness in Britain and there are around 1,000 people who suffer from the condition in Guernsey."

The more common dry AMD progresses slowly and affects central vision; while sufferers do not go completely blind, as peripheral vision remains unaffected, there is currently no cure for this disease.
A tenth of macular degeneration sufferers have the faster developing wet AMD, which can deteriorate vision in days if untreated, so prompt diagnosis is vital. Wet AMD can be treated with laser treatment and injections into the eyeball to slow its progression.
Sarah Burchett commented: "It can have a big impact on someone's life as it makes everyday tasks more difficult and can rob people of their independence, so we really want to support the local group."
The Guernsey Macular Society support group helps local sufferers of the condition with social events and seminars.
---
For further information about Specsavers Opticians Market Street be sure to check out their feature page here at thebestof Guernsey.
---