Les Cotils and Butterfield have come together once again to reintroduce the Food for Families initiative
11th February 2021
... Comments
---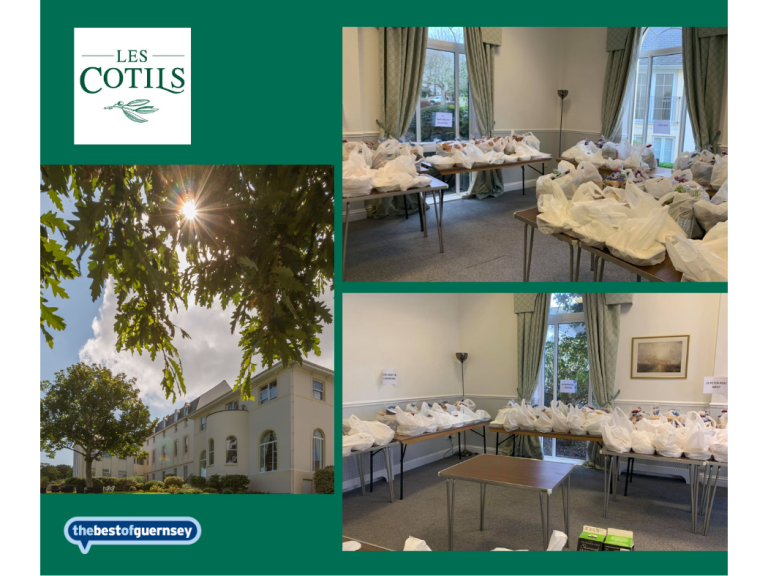 ---
Food for Families launched in April last year, shortly after Guernsey entered lockdown for the first time, and provided nutritious meals to local families in need at a time when social distancing restrictions were at their peak.
With essential financial support from Butterfield, Les Cotils has been able to relaunch the initiative, just days after Guernsey announced it was entering its second lockdown.
During this second lockdown, more than 130 families will now receive four hot meals along with groceries, three times per week. Les Cotils' kitchen offers a large working area, meaning chefs can prepare meals whilst maintaining social distancing. Volunteers then deliver meals to families' doorsteps in insulated bags, which keeps the food hot. No contact is needed with the family.
Fiona Naftel, Managing Director of Les Cotils, said: "In lockdown we are unable to care for the community in our usual way, but the Food for Families initiative enables us to keep our vision and mission alive. We're incredibly grateful for Butterfield's support, without which this project simply wouldn't be possible."
Richard Saunders, Butterfield's Managing Director, Channel Islands, said: "Guernsey has showed remarkable solidarity throughout the pandemic and it's a community we are very proud to be a part of. It's important to us that we nurture this community spirit and do what we can to support those in need."
---