How carbon intensive are electric vehicles?
---
World leaders have been tasked with ambitious 2030 emission reduction targets that achieve net zero by the middle of the century, and one of the areas of focus includes speeding up the switch to electric vehicles.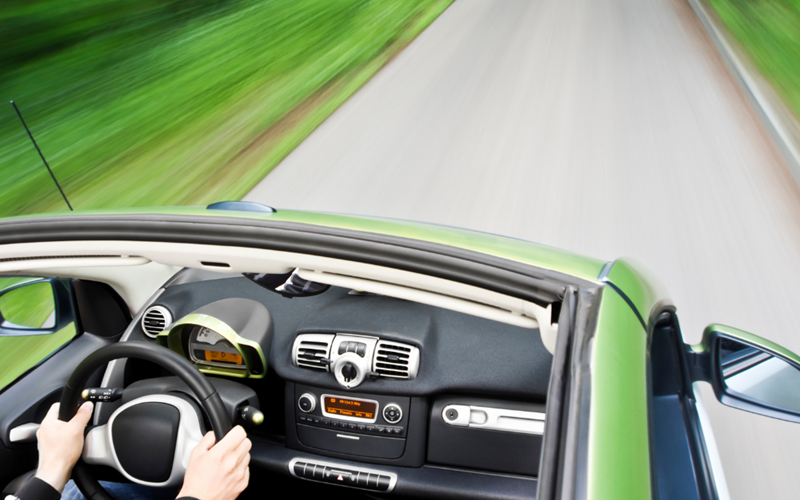 This means understanding the carbon impact of transport is more important than ever.
We recently commissioned a study to understand the greenhouse gas emissions (GHG) released from electric, petrol and diesel vehicles. Taking into account factors including the vehicle's production, maintenance and exhaust pipe emissions, the study reveals the GHG produced per kilometre driven, and across the complete lifecycle of an average vehicle.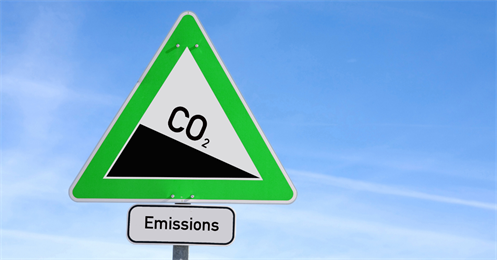 How much carbon do vehicles produce?
In Guernsey, an electric vehicle produces up to 65% fewer carbon emissions compared to the equivalent petrol vehicle over its entire lifecycle. 
This figure includes the raw material extraction and processing needed to produce the different car types plus well-to-tank emissions. 
The true carbon impact of the vehicle will depend on how much you drive and will be different for each of us. To get an idea of your carbon footprint in terms of your choice of vehicle, multiple the number of kilometres you typically drive with the grams of carbon dioxide the vehicle produces.
Here you will see that when you switch from petrol to electric, your carbon footprint will be up to 65% lower.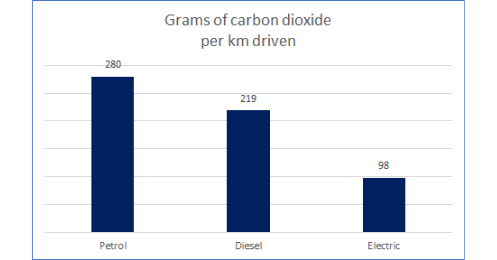 We also established the total carbon emissions produced over an average vehicle's lifetime based on fuel efficiency. Once again these figures are a combination of the production, operation, maintenance, end-of-life and well-to-tank emissions of each vehicle.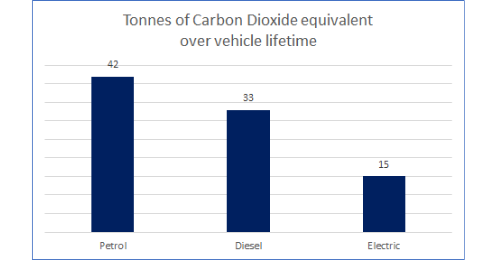 Is it cleaner to drive in Guernsey?
The electricity used to power your electric vehicle when you charge overnight is sourced from 100% renewable energy including tidal, wind and solar power.
Electricity reaches our shores from a subsea cable and this importation represents over 90% of the electricity we use here on-island. The rest is topped-up from electricity generated at the power station and from locally generated solar energy. 
Driving electric in Guernsey also produces nearly 25% less in lifecycle carbon emissions compared to the same electric vehicle charged up in the UK.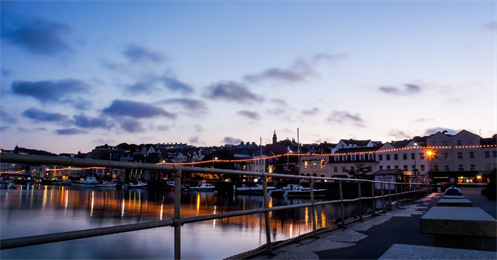 Are more people choosing to drive electric? 
As of September 2021, 980 electric vehicles were registered on the island, a 70% increase on PwC's original prediction of just 575 EVs. 
The States of Guernsey and Guernsey Electricity commissioned a report undertaken by PriceWaterhouse Coopers (PwC) on future energy demand up until 2050 in connection with the Guernsey Energy Policy. A section of this report focused on the adoption of electric transport to help demonstrate an increase in the island's electricity demand.
Electric vehicles in Guernsey now represent over 2% of the active vehicles on our roads today and far exceeding predictions made for the adoption of more sustainable transport here on the island.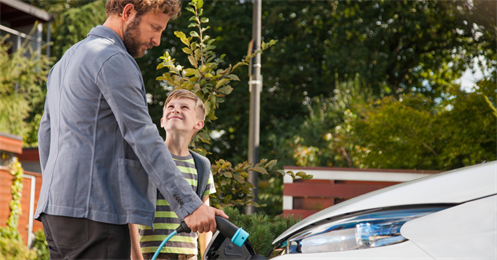 What about alternative fuels?
As switching to an electric vehicle isn't an option for everybody yet, alternatives to petrol and diesel have to be considered to help support the transition to a cleaner future.
Alternatives such as Biofuel and Renewable Diesel are some of the current options available as they have a lower carbon intensity over their lifetime – but it's worth remembering that these vehicles will still produce tailpipe emissions.
If you drive a diesel car or van, Renewable Diesel (RD100) is available in some forecourts and could be an excellent transition fuel due to the significantly lower carbon emissions produced when compared to petrol or diesel.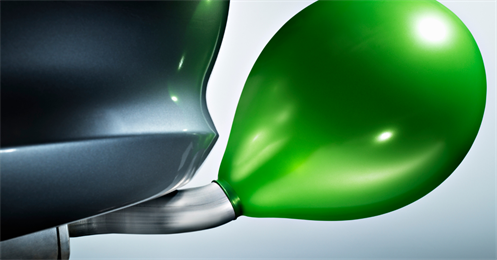 Are electric vehicles batteries recycled?
It makes no economic or environmental sense for EV batteries to be dumped in landfill and eventually, it's likely that a remanufacturing ecosystem will be built when more batteries are in circulation.
Smelting and leaching will be finessed in the coming years, as will the battery designs to optimise the separation and recycling process of EV batteries at the end of their usable life.
The Office for Zero Emission Vehicles (OZEC) in the UK is taking battery recycling so seriously that they launched a £7,000,000 competition for on-vehicle solutions that will improve sustainability and address challenges with transitioning to zero-emission vehicles. 
EV batteries can also be used to power manufacturing plants and streets. Eventually, even the factories currently producing the batteries could be powered using repurposed batteries.
Read the full vehicle carbon study and methodology 
---