HI RUGS BY CLAIRE GAUDION
24th May 2017
... Comments
---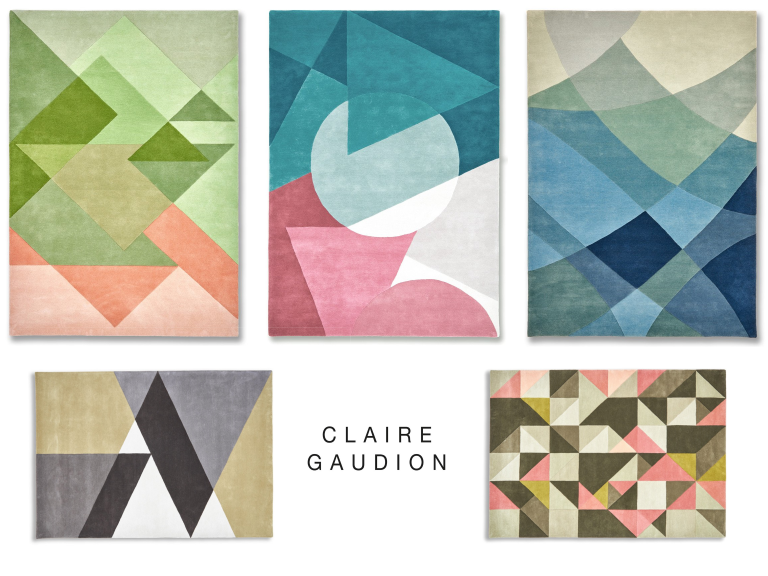 ---
Claire Gaudion are pleased to announce an exciting collaboration with HI Rugs. This new hand tufted and flat weave rug collection, HI Rugs by CLAIRE GAUDION, sees the coming together of Claire Gaudion's signature design style with rugs of exceptional quality produced by HI Rugs.
Unique colour combinations with new geometric patterns that draw inspiration from natures rhythms and coastal landscapes, merge together in this fresh and contemporary collection.
"These hand tufted and flat weave designs bring swathes of rich textural colour to interiors. We are very proud to work with HI Rugs who have produced rugs of exquisite quality, with beautiful attention to detail, and excellent colour results." Claire Gaudion.
The rug collection, HI Rugs by CLAIRE GAUDION, launches for AW17 and is available to pre-order now. 
---
About Claire Gaudion
Claire Gaudion is an increasingly recognisable name on the British Interiors Textiles scene, championing the power of colour, pattern and texture for interiors. Established in 2013, the brand set out to encourage the rediscovery of colour with an award winning debut collection.
About HI Rugs
Founded in 1985, HI Rugs are a leading UK rug company with generations of specialist experience in hand tufting and hand weaving. The London and India based company combines ancient craft skills and modern day technology with a responsible work ethic and support for local communities in India where the rugs are produced by their own weavers.
---