The results for the hard fought Business of the Year Awards 2016 were announced on 1st February and once again, local island businesses have done themselves proud and achieved fantastic results.
Find out who have been voted 'Best' in Guernsey, and 'Best' in their categories nationally.
---
January 2016 saw islanders really getting behind thebestof's Business of the Year Awards which seek to find the 'Best' businesses both locally and nationally by asking the public which businesses they love and why. Over 2500 new reviews were posted on thebestof Guernsey website during the campaign.
---
The Captains was voted Best Business in Guernsey and Best Pub in Britain for the second year running, after receiving 253 reviews from happy customers with recommendations including praise for their 'friendly service', 'well priced, quality food', 'generous portions' and 'great ambiance'.
'Obviously all of us at The Captains are absolutely delighted with the result, everybody played a part in gathering the reviews, a nail biting finish and it proves that every review counts. The generous comments about the staff, service and standard of food is very satisfying and we would like to thank our customers for their support.'                        
The Captains owners, Del & Ali de la Mare
---
Once again, it's been a phenomenal campaign for Guernsey. 10 local businesses have achieved the status of 'Best in category' in the British Isles, 24 businesses have placed in the top five for their categories nationally and eight local businesses have placed in the 'Top 100 of ALL businesses in the British Isles - a truly wonderful achievement for such a small island.
---
Another Bailiwick business which performed exceptionally well, securing 242 reviews and placing first nationally in the category of 'Pet Services' is Trim Dog Pet Centre. This is the third year running that Trim Dog have won this title - a great testament to the high regard in which they are held by their loyal customers.
Owner, Jan Olliver said, 'It was wonderful to get all the feedback from our customers and we would like to thank all of them for their support and taking the time to give us reviews.'
---
thebestof Guernsey congratulate all businesses who have worked so hard, not just during the campaign, but all year round. Most have regularly encouraged customers and clients to leave honest feedback and quality reviews about the services and products they provide. The accolade of placing in the Business of the Year Awards therefore has real value because the title is awarded by the people that use the businesses.
---
For the full list of results download the PDF 
---
Congratulations all businesses that took part and thank you to all the local supporters who took the time out to 'show some love' by providing reviews for great local businesses.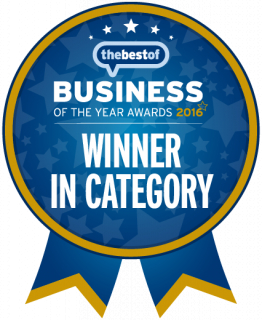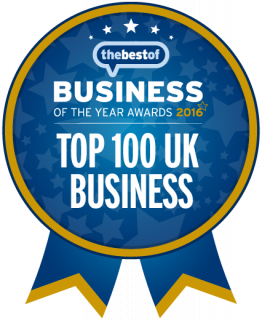 ---
Please continue to support Guernsey's business community and let those which deserve it know that their hard work and excellent standards of service are appreciated. You can post a review or recommend a business on thebestof Guernsey all year round. 
---