Your guide to things to do in Farnham – 28th February to 12th March
Here's what going on in and around Farnham over the next couple of weeks, there really is something for everyone.
Friday 28 February
The Firm - Live at The Plough  Enjoy a wide variety of originals and covers influenced by artists such as Ray Charles, James Brown and John Mayer through to Sting, Mika or even Van Halen.
Boogie Pumps  Boogie Pumps they pride themselves on providing a refreshing way for children to dance, get fit and maybe most importantly…have bags of fun!
Saturday 29 February
Northern Soul Night  Dance the night away courtesy of The Plough, Farnham.
Sunday 1 March
Farnham Town Walks  You are invited to join guided tours of Farnham and discover its hidden charms.
Monday 2 March
Pie and Pint - Heath End  Are you a retired man living on your own? If so, join Farnham Assist for a good chat and a tasty pub lunch.
Tuesday 3 March
Adult Garden Volunteers Coffee Morning  Adult Gardening Volunteers wanted; no experience required, just a willingness to get involved and support our award-winning community garden
Wednesday 4 March
Surrey's first Warm Hub  The Hale Hub, which is supported by ecopare, will enable people from the local community to benefit from free and impartial energy advice and help to save money on energy bills. There will also be the opportunity to attend a 'switching session'.
Air Traffic Control Talk  Peter Tomlinson will present an informative talk about his career as an Air Traffic controller.
Thursday 5 March
Back due to popular demand! The George Michael & Wham Experience  An evening of live music and delicious four course meze for just £30 at Yiayias at The Fox.
Friday 6 March
The Standards LIVE at the Plough  Another weekend of live music at The Plough, Farnham.
Saturday 7 March
Karaoke at the Bear and Ragged Staff  Join the fun with Buffalo Bill's Karaoke evening – prizes to be won!
Maltings Monthly Market  Over 180 stalls showcasing the best independent craftspeople, emerging designer makers, food producers and traders.
Sunday 8 March
Sunday Roast Lunch at Farnham Memorial Hall  All over 60's living on their own are welcome to join Farnham ASSIST for a roast lunch on the 2nd Sunday of each month at 1pm.
Monday 9 March
Knit 'n' Natter  Do you enjoy knitting and good company? Come along and bring your own knitting or knit for a local charity.
Tuesday 10 March
Phyllis Tuckwell Open House  Every Tuesday Phyllis Tuckwell open their doors for Open House afternoons, so that you can find out more about the care and support they offer.
Wednesday 11 March
Funny as Fox - LIVE Stand up comedy show  Yiayias at The Fox host a night of laughs. Book soon for early bird discounts.
Thursday 12 March
Ben Poole Band live at Farnham Maltings  Boogaloo Promotions host another amazing night of Blues at Farnham Maltings.
Coming Soon…
 Join us for this evening networking event at Yiayias at The Fox  Local businesses are invited to join thebestof Farnham and enjoy a delicious Greek/Cypriot Meze buffet and raise a glass to our recent award winners. There will be plenty of opportunity to meet and network with other local companies and find out more about thebestof Farnham.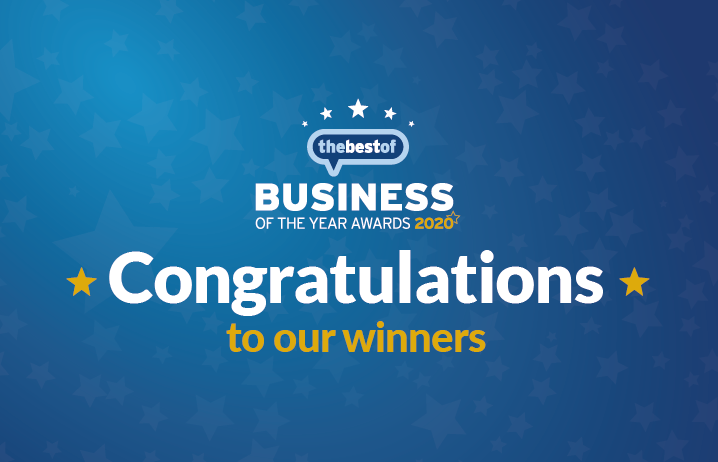 For further details about all these events and to find things to do in and around Farnham, please visit our Events page HERE  
If you'd like to maximise the audience for your events add them to thebestof Farnham website HERE – and we'll promote them to thousands of local people.  
To keep up to date with everything that's happening locally, great offers and trusted local businesses register for email updates HERE.