Record Sales and Visitors Attend Third Art-in-Mind Exhibition
4th May 2012
... Comments
---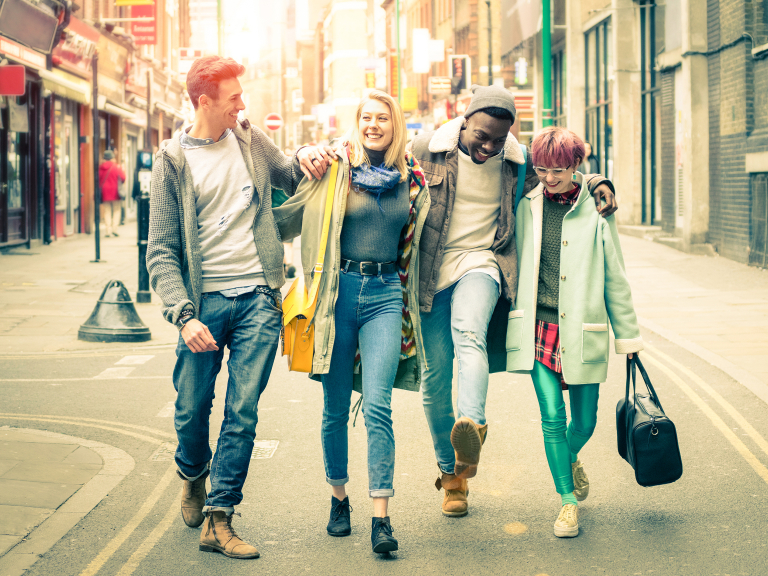 The Maynard School hosted its third hugely successful art exhibition with exciting artwork from over 120 contemporary national and international artists.  Over £6,000 was raised for Mindful, a creative therapies fund launched last year under the "Mind" umbrella by one the exhibiting artists, Stuart Semple. Stuart, who has an on-going anxiety disorder himself, understands first-hand the transformative potential of the arts.  £5,000 was also raised for a Sixth Form Art Bursary.  The range of Celebrity Scribbles, by a number of celebrities including Coldplay, Billy Connolly, Mary King, Harry Hill and others, raised over £1,000.  Large numbers of visitors viewed the artwork on both Saturday and Sunday.
There were interactive activities for visitors to enjoy as well as the artwork, including an automatic painting machine which was particularly popular with families with younger children.  Visitors designed their own picture which was then painted onto a canvas they were able to take home with them. The shop proved popular too with handmade jewellery and toys selling very well.  Robert Race's range of toys made from reclaimed wood sold out!
Helen Reynolds, who co-ordinated the event said, "I was delighted at the success of the exhibition and it was wonderful to see so many people queuing to view the art.  The wide range of art and artists was fantastic.  The response from visitors was amazing and we have raised and incredible £11,000 from commission on sales to be donated to Mindful and towards an Art Bursary at the school."
Artists visited from across the UK and were as impressed with the exhibition as the visitors!  Alan Cotton, one of the most distinguished landscape painters with work in important collections in Europe and North America, including The Royal Collection, commented, "I haven't been to such a good exhibition for years!"
To learn more about The Maynard School click here.