Sahaja Yoga Free Meditation, Hailsham & Eastbourne
South View Community Rooms, (above Citizens Advice Bureau)
Western Road,
Hailsham, .
East Sussex
BN27 3DN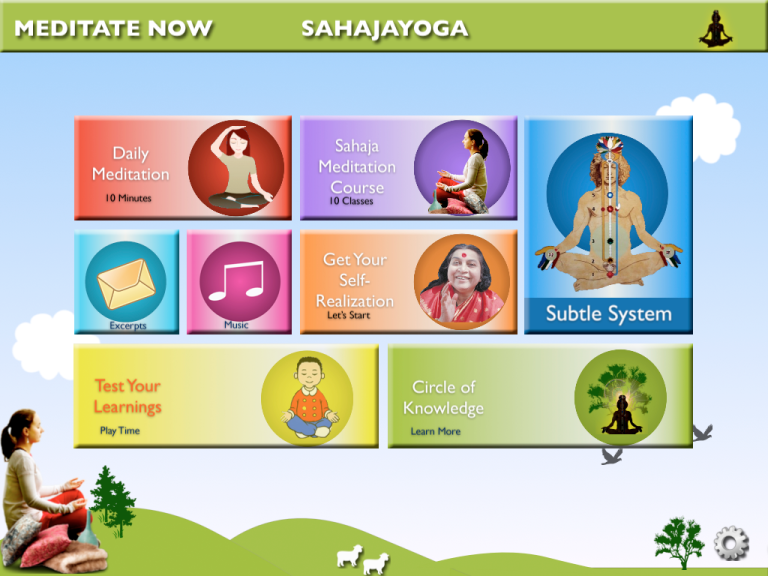 Naturally awaken the inner peace and joy within you, the calm, the pure energy that helps you relax, reduce stress and anxiety, and find balance in your life.
Sahaja Yoga, a UK charity, followed world-wide, offers free meditation and stress management courses. Medical science is now proving that the relaxation of true meditation has measurable beneficial effects on all levels of our being.

Sahaja Yoga is the meditation practice that awakens the Spiritual energy in all of us and allows our "Yoga" (Union), to occur and helps one evolve. Sahaja means "Spontaneous/Born within". With Sahaja Yoga Meditation we generally sit on chairs to achieve Yoga, effortlessly & spontaneously. As such, no exercises (Asanas) are required, nor mats nor special clothing.

True meditation is a state of deep peace where the mind is absolutely calm and silent, yet completely alert. This connection to our Self and our subtle system through Sahaja Yoga Meditation can actually be verified and felt on the physical level. We are then able to bring balance into our lives, being neither too lethargic nor too active - too emotional nor too dry - living too much in the past, nor too much in the future - as well as overcoming addictions, physical problems etc.

All courses are free of charge - This philosophy of Sahaja Yoga is based on the fact that it is not possible to pay for what already exists inside us and merely needs to be awakened. We can pay (through donations) for renting a room, for printing material, but what can we pay for awakening our own true nature?
Future dates
Tuesday 10th March 7:30pm until 9:00pm
Tuesday 17th March 7:30pm until 9:00pm
Tuesday 24th March 7:30pm until 9:00pm
Tuesday 31st March 7:30pm until 9:00pm
Tuesday 7th April 7:30pm until 9:00pm
Tuesday 14th April 7:30pm until 9:00pm
Tuesday 21st April 7:30pm until 9:00pm
Tuesday 28th April 7:30pm until 9:00pm
Tuesday 5th May 7:30pm until 9:00pm
Tuesday 12th May 7:30pm until 9:00pm
Tuesday 19th May 7:30pm until 9:00pm
Tuesday 26th May 7:30pm until 9:00pm
Tuesday 2nd June 7:30pm until 9:00pm
Tuesday 9th June 7:30pm until 9:00pm
Tuesday 16th June 7:30pm until 9:00pm
Tuesday 23rd June 7:30pm until 9:00pm
Tuesday 30th June 7:30pm until 9:00pm
Tuesday 7th July 7:30pm until 9:00pm
Tuesday 14th July 7:30pm until 9:00pm
Tuesday 21st July 7:30pm until 9:00pm