Eastbourne Asperger's Support Group
The Deerfold Centre
233 Seaside
Eastbourne
BN22 7NR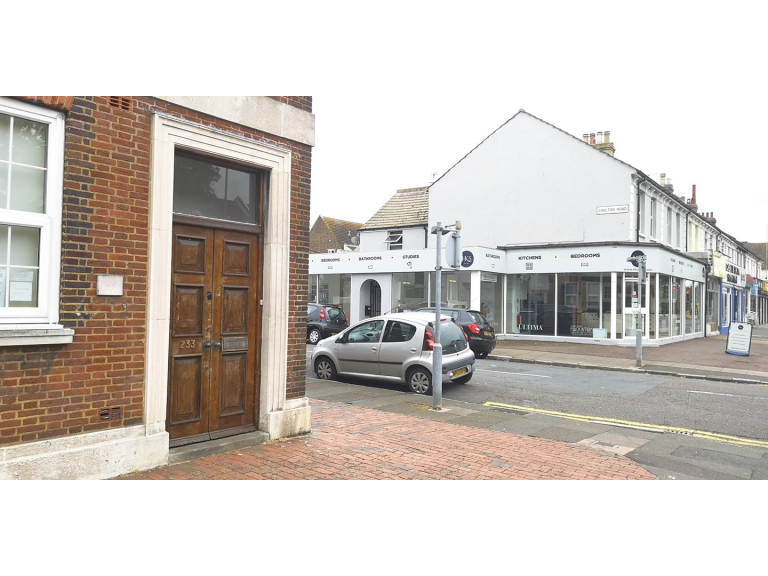 A support group for adults on the autistic spectrum. We have members who come down from all over Sussex.
Eastbourne Asperger's Support Group began in 2012 by William Lord, who is an Autism and Asperger's Syndrome support specialist. 
Since then, the group has grown in popularity and is now an autistic led support group, with generous support provided by Aspens Charities. This Facebook page is administered and run by members and service users who attend our group.
We hold regular group meetings every Friday afternoon in The Deerfold Centre with an average attendance of about a dozen members. Our regular Key Worker, Clive Sheppard is often on site and offers 1-2-1 private appointments by advance booking only. It's best to establish yourselves as a regular member as demand for private appointments are high.
Our group sessions last for three hours between 2-5 pm and there is always a break time.   The easiest ways to get to the centre is by bus using the nearest stop which is Carlton Road. The bus stop is located right outside the centre and is served by a number of local buses including The Loop.
Refreshments are available and we provide an array of tea, coffee, juice, biscuits and cakes.

We do hope to see you come along to our group anytime soon, the full address for The Deerfold Centre, is 233 Seaside, Eastbourne, BN22 7NR
Future dates
Friday 6th March 2:00pm until 5:00pm
Friday 13th March 2:00pm until 5:00pm
Friday 20th March 2:00pm until 5:00pm
Friday 27th March 2:00pm until 5:00pm
Friday 3rd April 2:00pm until 5:00pm
Friday 10th April 2:00pm until 5:00pm
Friday 17th April 2:00pm until 5:00pm
Friday 24th April 2:00pm until 5:00pm
Friday 1st May 2:00pm until 5:00pm
Friday 8th May 2:00pm until 5:00pm
Friday 15th May 2:00pm until 5:00pm
Friday 22nd May 2:00pm until 5:00pm
Friday 29th May 2:00pm until 5:00pm
Friday 5th June 2:00pm until 5:00pm
Friday 12th June 2:00pm until 5:00pm
Friday 19th June 2:00pm until 5:00pm
Friday 26th June 2:00pm until 5:00pm
Friday 3rd July 2:00pm until 5:00pm
Friday 10th July 2:00pm until 5:00pm
Friday 17th July 2:00pm until 5:00pm
Friday 24th July 2:00pm until 5:00pm
Friday 31st July 2:00pm until 5:00pm
Friday 7th August 2:00pm until 5:00pm
Friday 14th August 2:00pm until 5:00pm
Friday 21st August 2:00pm until 5:00pm
Friday 28th August 2:00pm until 5:00pm
Friday 4th September 2:00pm until 5:00pm
Friday 11th September 2:00pm until 5:00pm
Friday 18th September 2:00pm until 5:00pm
Friday 25th September 2:00pm until 5:00pm
Friday 2nd October 2:00pm until 5:00pm
Friday 9th October 2:00pm until 5:00pm
Friday 16th October 2:00pm until 5:00pm
Friday 23rd October 2:00pm until 5:00pm
Friday 30th October 2:00pm until 5:00pm
Friday 6th November 2:00pm until 5:00pm
Friday 13th November 2:00pm until 5:00pm
Friday 20th November 2:00pm until 5:00pm
Friday 27th November 2:00pm until 5:00pm
Friday 4th December 2:00pm until 5:00pm
Friday 11th December 2:00pm until 5:00pm
Friday 18th December 2:00pm until 5:00pm
Friday 8th January 2:00pm until 5:00pm
Friday 15th January 2:00pm until 5:00pm
Friday 22nd January 2:00pm until 5:00pm
Friday 29th January 2:00pm until 5:00pm
Friday 5th February 2:00pm until 5:00pm
Friday 12th February 2:00pm until 5:00pm
Friday 19th February 2:00pm until 5:00pm
Friday 26th February 2:00pm until 5:00pm
Friday 5th March 2:00pm until 5:00pm
Friday 12th March 2:00pm until 5:00pm
Friday 19th March 2:00pm until 5:00pm
Friday 26th March 2:00pm until 5:00pm
Friday 2nd April 2:00pm until 5:00pm
Friday 9th April 2:00pm until 5:00pm
Friday 16th April 2:00pm until 5:00pm
Friday 23rd April 2:00pm until 5:00pm
Friday 30th April 2:00pm until 5:00pm
Friday 7th May 2:00pm until 5:00pm
Friday 14th May 2:00pm until 5:00pm
Friday 21st May 2:00pm until 5:00pm
Friday 28th May 2:00pm until 5:00pm
Friday 4th June 2:00pm until 5:00pm
Friday 11th June 2:00pm until 5:00pm
Friday 18th June 2:00pm until 5:00pm
Friday 25th June 2:00pm until 5:00pm
Friday 2nd July 2:00pm until 5:00pm
Friday 9th July 2:00pm until 5:00pm
Friday 16th July 2:00pm until 5:00pm