Paws for Coffee are a Pet Bakery and Coffee Shop in Bury that welcome Pets and their owners. They do allow well behaved humans to accompany their furbabies. They serve puppacinos and pupcakes for your Furry friends, together with a full lunchtime menu and hot/cold drinks for the owners.
Paws for Coffee was born from Owner, Karen Phillips' love for pets. She has her own Bichon Frises which are regulars at the Coffee Shop! Karen began this venture by baking for her own dogs which proved such a success that it led to the opening of Paws for Coffee in 2020!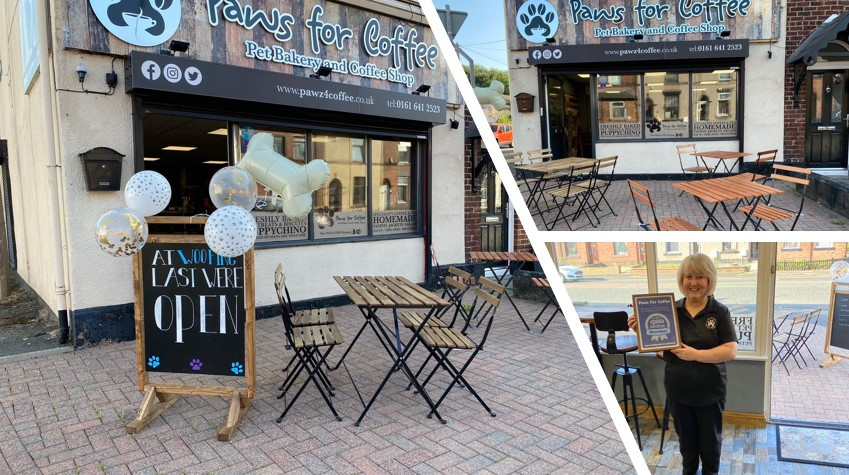 Paws for Coffee is a Coffee Shop and Bakery for pooches and other pets 'where owners are welcome'. The coffee shop has been designed with a 'rustic' feel, with reclaimed wood interiors and specially made chairs and counters, making it a relaxing and welcomed atmosphere with both pets and their owners. They even have a play area for the dogs when they need to work off a little steam.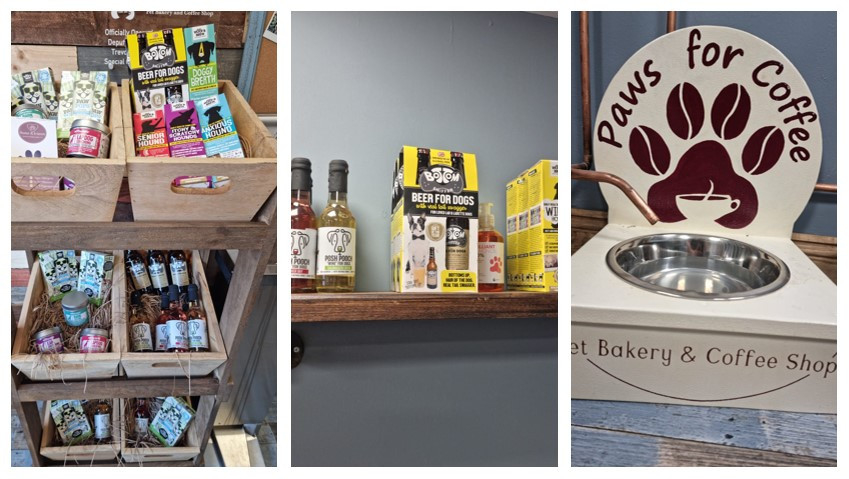 They serve homemade dog treats and goodies are freshly baked on site daily. Paws for Coffee also offer Doggy friendly versions of popular biscuits like Party Rings, Jammy Dodgers, Bourbon Biscuits and Custard Creams that will leave your furry friend licking their chops for more! 
All the pet goodies baked in store are the creation of Owner, Karen Phillips! They boast to be organic, Gluten Free and Grain Free. They are guaranteed to get a tail wagging!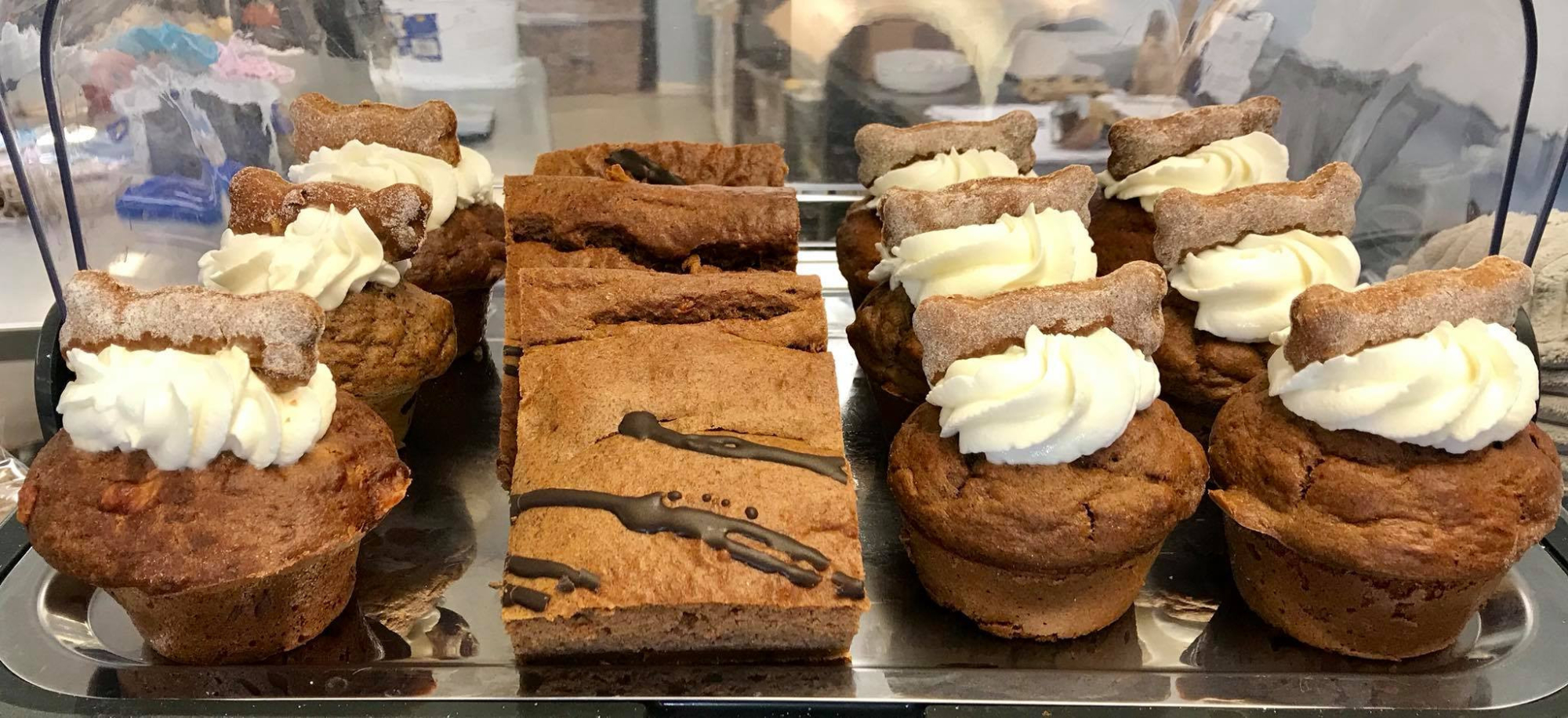 Whilst you enjoy your coffee or artisan tea, your dog can also enjoy a treat – they offer dog treats, puppacinos or a bowl of Pawsecco!
Paws for Coffee also offer some wonderful food and drink for owners too, from the freshly brewed Barista served coffee, Afternoon Tea, Sandwiches, Soups, Jacket Potatoes and a children's menu too!
Paws for Coffee lunchtime menu has seasonal dishes which they update every day. All of these are again made fresh and using local produce.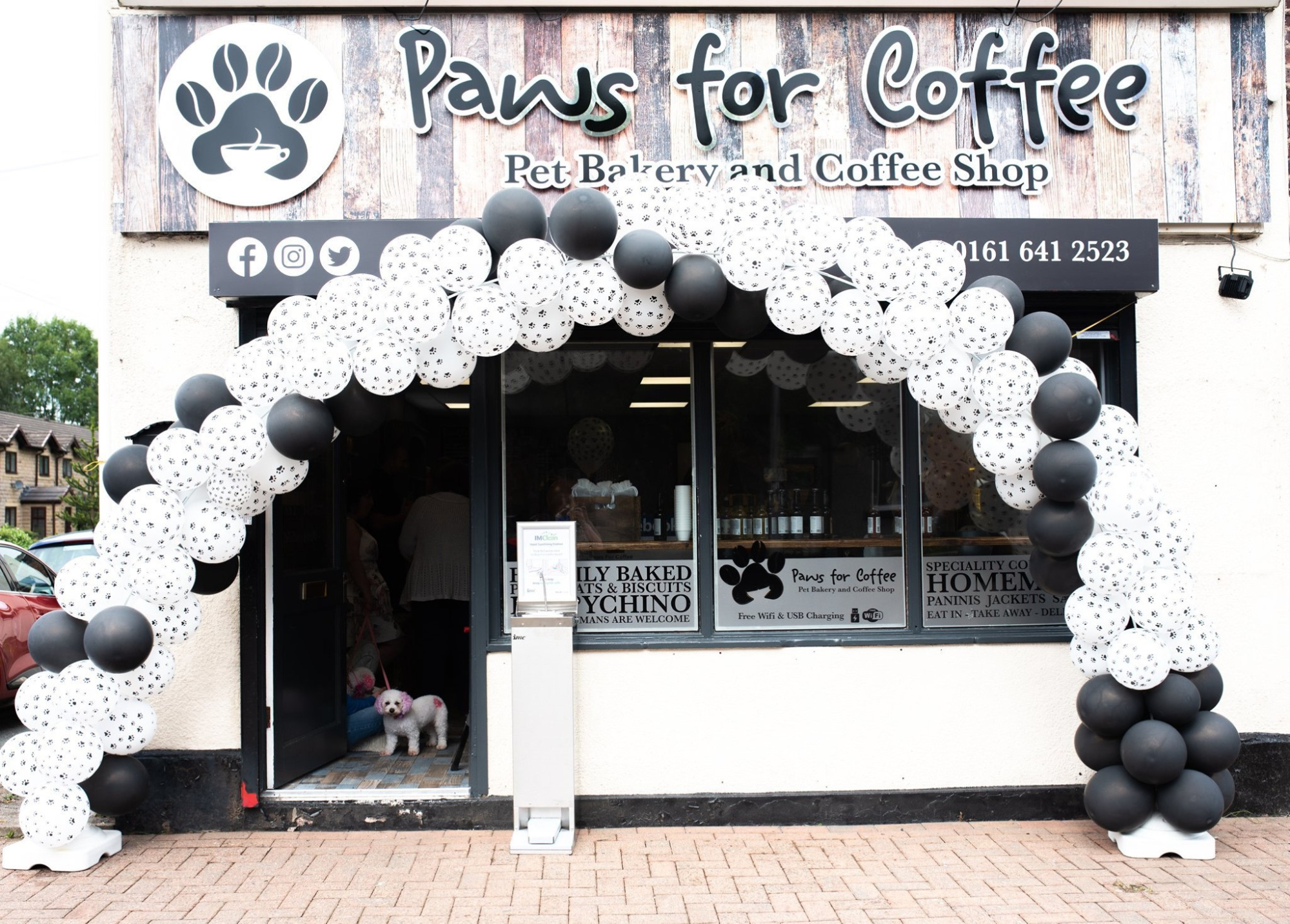 Paws for Coffee is a rare-find, Karen's love for dogs makes the café such a friendly, warm and safe place for you and your furry friend. They even have outdoor seating for when we have those warm sunny days!
Give them a call today and book your table on 0161 222 9242 or turn up at the café.
Paws for Coffee is open between 7.30pm and 4pm Tuesday to Friday, and 9am to 3pm on Saturday and Sunday. 
Paws for Coffee
140 Tottington Road
Bury
BL8 1RU