Aston Knight Solicitors pride themselves on being a dynamic, innovative and client-focused firm. With a passion for what they do, the team will strive to ensure the very best outcome for you and your case.
Selecting the right law firm to help with your legal matters can often be a daunting process. Aston Knight Solicitors are confident that they can provide the best representation for you and your case and will strive for the outcome that you are looking for.
Specialising in injury claims, with everything from road traffic accidents to complex workplace injuries, the team have successfully acted for both employees making a claim from injury at work as well as employers defending an action against them.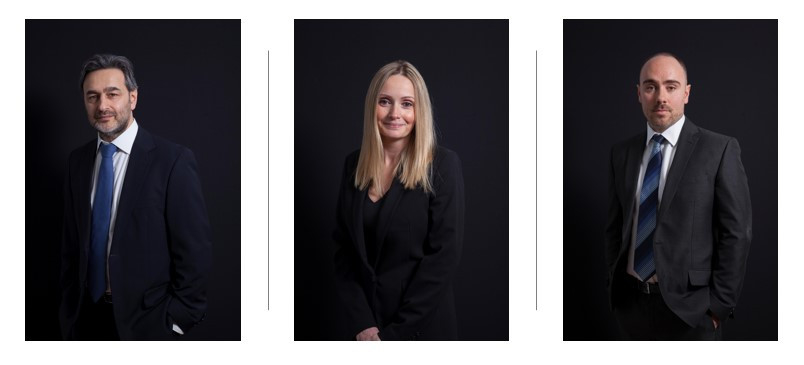 Areas of Practice:
Personal Injury – by employing a young and dynamic team who are keen to earn themselves a reputation for being the best, Aston Knight actively pursue a wide variety of claims, from straight forward road traffic accidents to the more complex, difficult and high value medical negligence claims.
Medical Negligence - Aston Knight Solicitors offer no-win-no-fee agreements for all clinical negligence cases so there is no financial risk to you if you decide to take up a claim. Medical negligence laws apply to all healthcare providers, including, but not limited to, surgeons, consultants, GPs, nurses, dentists, midwives and healthcare assistants. Aston Knight will gather all the available evidence to ensure that if you have a claim, it will be handled in the best possible way.
Accident at work - When it comes to claiming for your injuries, it certainly pays to have an experienced Personal Injury Lawyer on your side. This is where Aston Knight can help. They are experts in handling all types of accident at work claims, always going above and beyond to get you the compensation you deserve.
Civil Litigation- Aston Knight can help in a wide range of Civil Litigation cases including faulty goods or poor and unsatisfactory services under the Consumer Rights Act 2015, Landlord & Tenant disputes and land disputes. All cases will be handled in a professional manner with care, time and attention. The team are always mindful that these cases can often be stressful, and they aim to take the stress away for you and act in your best interests.
Road Traffic Accidents – Aston Knight Solicitors specialise in all manner of road traffic accident claims including accidents in cars, buses, motorcycles and cycles. They will also deal with all areas of vehicle damages, hire charges, storage charges and more.
Family Law - At Aston Knight solicitors, the team understand that a relationship breakdown can be an extremely stressful and challenging time for all those involved. Focused on offering the very best legal advice to get you the best possible outcome, the family law team specialise in providing clients with sympathetic advice and assistance to help you through the difficult times whilst ensuring you are aware of the options available to you.
Advice and representation are available in all aspects of family law, including divorce and separation, marriage and civil partnerships, domestic abuse, child custody and arrangement orders, child contact, property, finance and much more.
Contact Details
Aston Knight Solicitors
Lester House
21 Broad Street
Bury
BL9 DDA
If you would like to speak to the team at Aston Knight Solicitors, please call on 0161 956 2377 or click the link to above to send an email.