Wear It Pink Day For Breast Cancer Awareness
20th October 2014
... Comments
---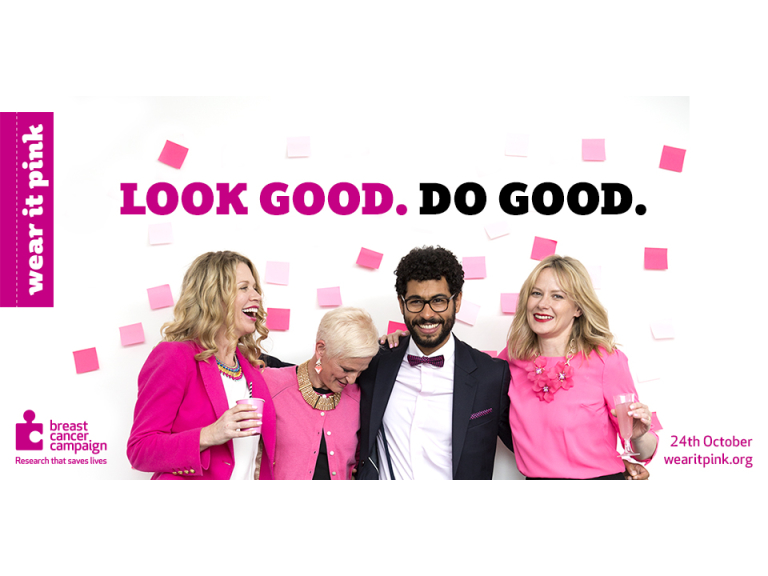 1000 women still die from breast cancer every month in the UK and in a year 50,000 women and 350 men are diagnosed, and many more are living with the long term implications, so your donation really can make a huge difference.  However big or small a donation is, a cure for breast cancer is needed, so dig as deep as you can.  Get your local club, school, friends and family involved and do some good!
Join the hundreds of thousands of people who take part and 'wear it pink' to provide vital funds for research and development into cures for this nasty disease.  Every year £2 million during Breast Cancer Awareness Month by asking people to wear pink and to donate to the charity.
Breast Cancer Campaign funds 100 projects in 35 locations throughout the UK and Ireland, worth more than £16 million.  The Breast Cancer Campaign recognises that the diagnosis is a very traumatic experience that will affect not just the person involved, but their family and friends too.  Emotional research devotes time to understanding how breast cancer affects patients and their families; and how best to help them.
The Breast Cancer Campaign is comprised of scientists and supporters who enable 'Pink Science' to go ahead.  What's pink science?  It's the research approach taken to look for methods of curing cancer - and with the money raised by the day improvements have been made.
Things you could do to raise the funds include; wearing pink, baking pink cakes, using pink fairy lights, have a pink night out, anything that you can integrate the colour pink into!  Ask for a small donation and then send it to the Breast Cancer Campaign.
For more information or to donate please visit the website at: http://www.breastcancercampaign.org/.