Wear It, Beat It! With The British Heart Foundation
2nd February 2015
... Comments
---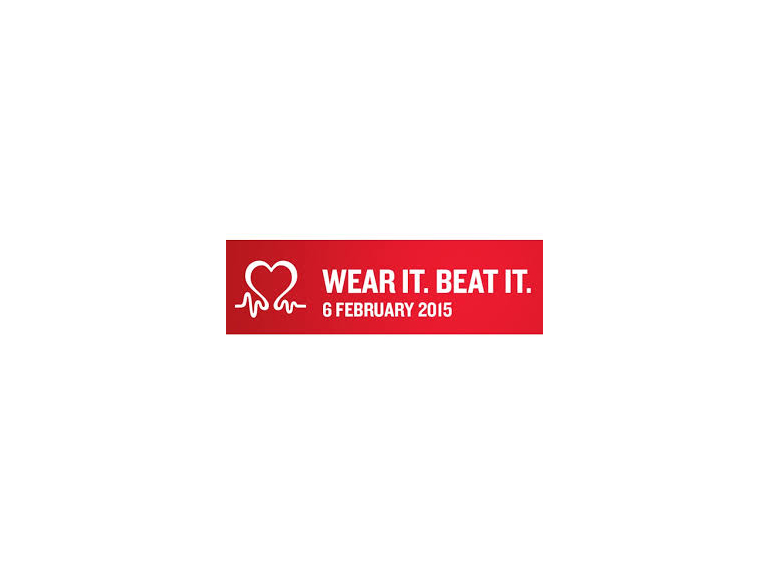 The vision of The British Heart Foundation (BHF) is a world where people don't die prematurely from heart disease.  
Over the past months they have been reviewing their strategic approach with the help of staff, supporters and stakeholders.  The new strategy will give them powerful focus in their fight for every heartbeat, and enable them to lead the fight against cardiovascular disease more effectively.
The British Heart Foundation (BHF) continue the fight through their pioneering heart research, vital prevention and survival activity and ensuring quality care and support for everyone living with heart disease.
BHF were founded in 1961 by a group of medical professionals wanting to fund extra research into the causes, diagnosis, treatment and prevention of heart and circulatory disease.  After half a century of extraordinary scientific and societal progress they have helped to transform the landscape of heart disease.
February 6th 2015 is BHF's latest fundraiser: Wear It, Beat It! 
One in four loved ones are lost to heart and circulatory disease, so on 6 February BHF are asking the nation to show their support by wearing red and hosting an event to fund life-saving research.
Whoever you are doing it for, and whatever you decide to wear, you can get involved in your workplace, school or with friends and family.
From babies born with life-threatening heart problems to the many Mums, Dads and Grandparents who survive a heart attack and endure the daily battles of heart failure.
Join the fight for every heartbeat.  Every pound raised, minute of your time and donation to our shops will help make a difference to people's lives.
For more information visit the website at:  http://wearitbeatit.bhf.org.uk/about/.