The (new) Braunton Inn leaves a lasting impression
21st January 2012
... Comments
---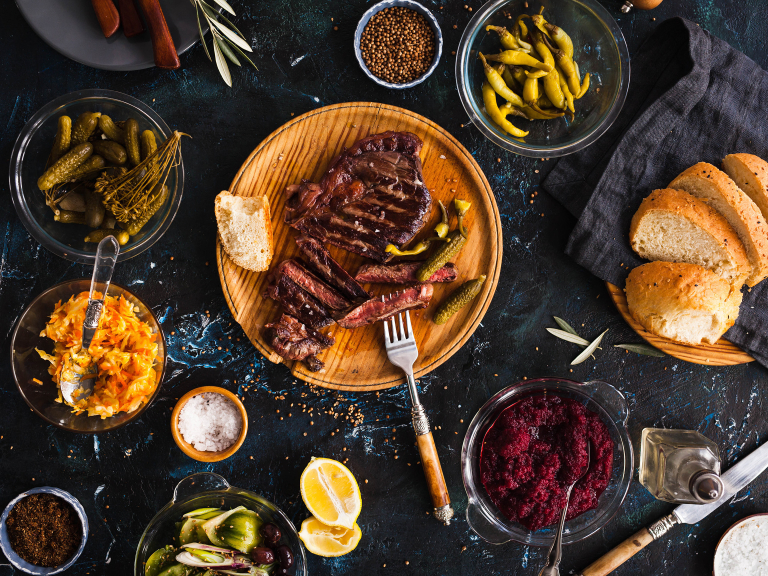 Many of us will drive the busy road between Barnstaple and Braunton, getting glimpses through the trees of the majestic Taw Estuary and, more often than not, passing the rather tired looking Heanton Court / The Gypsy Moth / Tarka Inn (just some of it's many former guises!). But I would suggest you give it a second chance, pull in , take a look around this fascinating building and enjoy the atmosphere re-created by manager, Simon Baskcomb and his team.
Why? Well in a week of shutting the bar and restuarant this January (2012) they have created a truely sophisticated yet relaxing eating and drinking house that is worthy of your attention. Gone are the numbered tables, tired children's play area and stale food smells. Instead the fireplaces have been opened and burn REAL coal and wood, the bar serves great St Austell beers and wide selection of quality wines and the food is contemporary, freshly coocked to order and offers twists on modern classics. And with an extra 6 staff on hand, service should not be an issue!!
I was interested to see a Valentine's Menu offered at £16.95 and wouldn't be surprised if the venue is booked out by Barnstaple's love struck couples, enjoying great food and champagne in a sophisticated and grown up environment!!
Of course the proof will be in the eating, drinking (and dare I say it, the reviews!) from satisfied customers and as we know word of mouth is a powerful form of recommendation here in North Devon! We wish Simon, Mark and the team at The Braunton Inn every success in the weeks and months ahead.
Picture courtesy of Barbara Fryer Photography