Halloween Ghoulish Games For Your Little Ones
16th October 2016
... Comments
---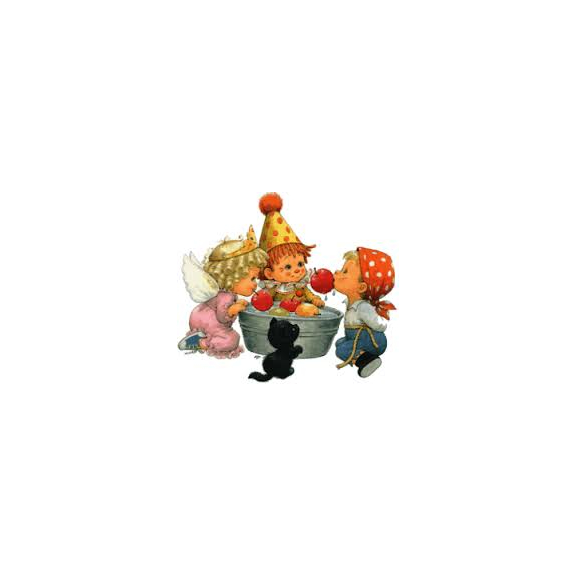 Here are our best Halloween party games for all the family:
Apple Bobbing - The art of Apple Bobbing goes back a fairly long way traditionally and the great thing about it is its simplicity.  All you need is a bucket of water, a few apples and something to tie your hands behind your back (and possibly your hair back too).  Take it in turns to get the juiciest apple by only using your teeth.  Great fun for all ages.
Toffee Tower – This is one of my absolute favourites and something our family does without fail each year.  All you need is a cup, plate, some flour (or icing sugar), a toffee – a chocolate éclair or rolo works perfectly and a knife.  Fill your cup with flour/icing sugar and turn upside down on a plate (indoor sandcastle making).  After your tower is complete, add the toffee to the top.  Then take it in turns to slice away at the tower without letting the toffee fall.  If it falls on your turn you get to eat the toffee, but you have to get it with your mouth. You end up with a treat and a ghostly white face!
Donut Derby – Get yourself some tasty ring donuts and thread a strawberry lace or string through them.  Hang them up and line up to try and eat them with hands tied behind your backs. Even harder is to eat them without licking your lips or with a blindfold on.  The winner is whomever has the least number of sprinkles on their face.
Cut the Chocolate - It really is as good as it sounds. If you're having a Halloween party, get everybody together in a circle.  In the middle of the circle have some gloves, hat, scarf, a knife and fork and a bar of chocolate.  You can either play music and when the music stops that person has to put on the outdoor clothing and try and eat the chocolate bar with a knife and fork. Or if you have 2 dice available, roll until someone rolls a double they then cut the chocolate until the next person in the circle rolls a double.
We hope you give them a try and have a spook-tacular Halloween!