Braunton Gets Its Own 'Big Screen'
9th June 2015
... Comments
---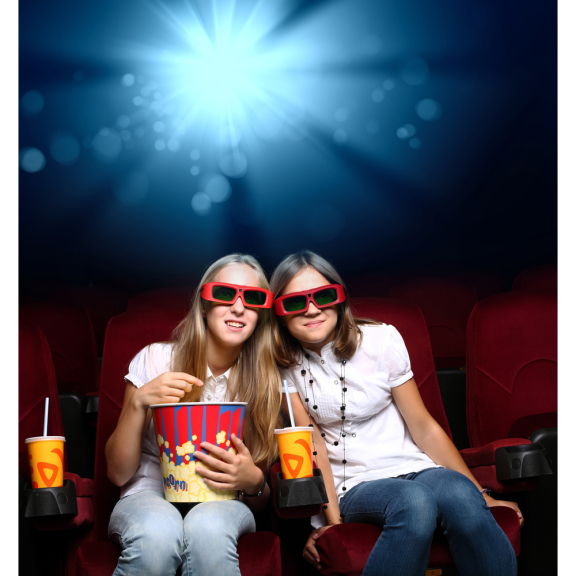 At last Braunton has its own mini cinema! The Friends of Braunton Library have recently launched the Braunton Film Club using the library in the village. This means the surrounding local communities will have access to a monthly film screening. Anybody will be able to see films from the latest blockbuster to old family favourites drawn from thousands held by the County Library Service.
The venue is Braunton Library so it's within walking distance ior a local bus journey for many and now adding to their list of available services. Not only will you still be able to borrow books and DVDs but you will have a cinema right on your doorstep. The film club will be followed by discussion and an opportunity to suggest future further films.
Friends Chairperson Paula Ferris says, "The library is the perfect location with a huge selection of films to choose from at a reasonable cost.  We can bring cinema to Braunton and by inviting donations make some money to help the library. The space is small, but that makes it cosy, friendly and informal.  You can even bring your own drinks."  There is popcorn available for a small fee and with tickets being available from the Braunton Library itself you can now have a more intimate cinema experience. So why not make a movie night of it or a date night? 
The Braunton Library cinema was made possible by funding from the little known Fullabrook CIC and David Oades of Sedao who used his professional expertise to choose and install the eqipment. Fullabrook CIC is the totally independent organisation set up to administer the COMMUNITY FUND that is a legacy from the Fullabrook wind Farm development. and they have made many contributions to local charities with funding grants ranging from £250 to £50,000.
So it's definitely here to stay which means you can make the most of it. For more info get in touch with Paula Ferris, Friends of Braunton Library on 01271 812789