Throw a Blooming Great Tea Party!
18th May 2015
... Comments
---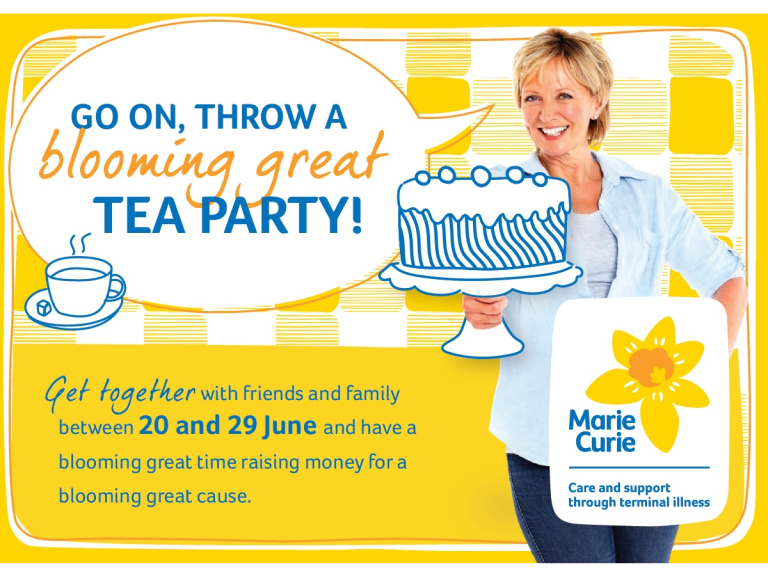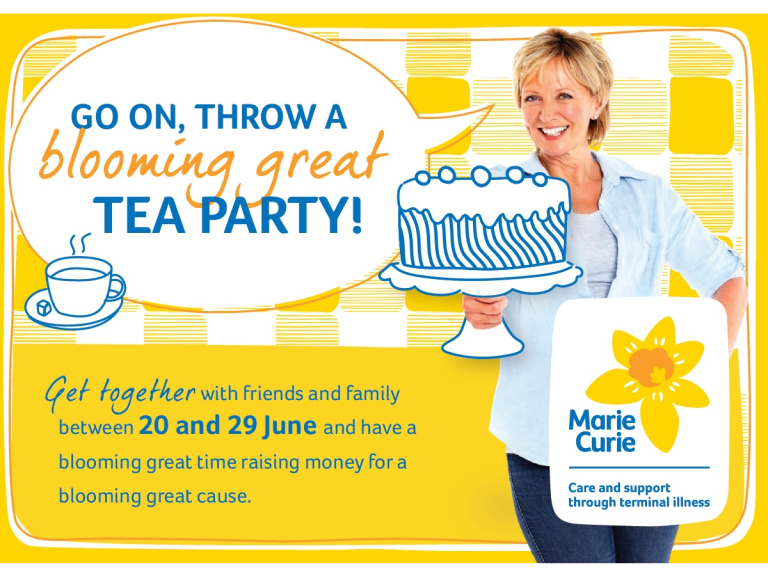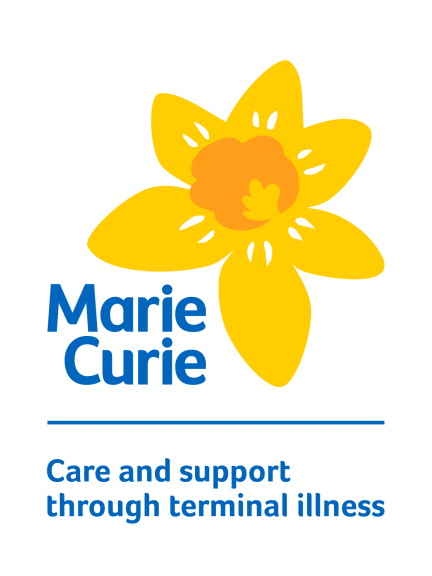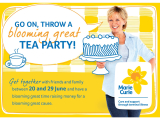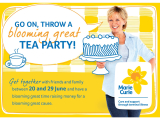 Serve up cakes, sandwiches, scones, jam, biscuits, and all the other afternoon tea accompaniments you can think of. We've had parties held in gardens, kitchens, down the street and even on the set of Downton Abbey.
It's not just a fun event for you to host and entertain your nearest and dearest. Hosting a Blooming Great Tea Party is a fantastic way to raise money for Marie Curie too, helping us care for more people living with a terminal illness. 
Sign up to host a Blooming Great Tea Party today and get your free party pack that's stuffed full of recipes, posters, invitations and everything else you need to make sure your party's a success.
Marie Curie is here for people living with any terminal illness, and their families. We offer expert care, guidance and support to help people make the most of their time. 

Marie Curie Nurses see first-hand how vital this hands-on care and emotional support is. This is why we're asking people to host or attend a Blooming Great Tea Party between 20 and 29 June. 

Last year across the UK the Blooming Great Tea Party for Marie Curie raised £667,000, which pays for 33,350 hours of vital nursing care. 

With your support we can do more, for more of the people who need us. 

For more information and to sign up for a free fundraising pack to host your own Blooming Great Tea Party, visit www.mariecurie.org.uk/teatime or call 0845 052 4184. Please do share your event details, photos and follow updates on social media using #BloomingGreat.