EMF - How safe are they? Are they affecting you and your family?
16th September 2017
... Comments
---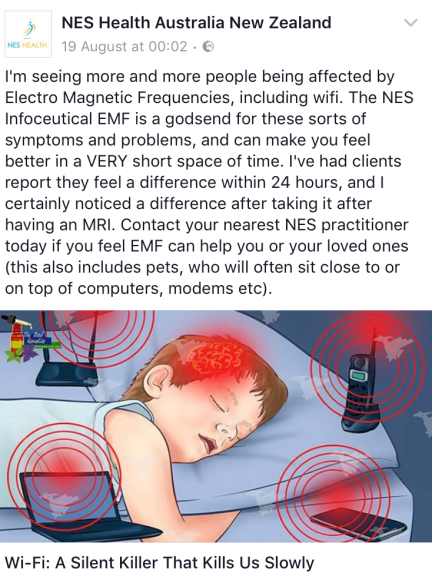 Correlations have also been made to ADHD, Autism & Asthma.
Scientific reports link WiFi radiation exposure with:
Impaired concentration
Loss of short term memory
Headaches
Fatigue
Sleep disorders
Digestive problems
Depression & Anxiety
Please when you can:-
Ensure you switch off your wifi at night
Don't leave electronic devices in the bedroom with wifi on
Check to ensure you aren't sleeping near or above a router
Use aeroplane mode throughout the day when you aren't using your device - phone / laptop etc.
Use headphones with your phone when you can
We are surrounded by EMF!
You can protect yourself and importantly your children who are more open and sensitive, therefore much more susceptible to the affects.
Call me for more information and guidance for EMF protection.
Simple and Straightforward - start protecting your personal energy...
A miHealth device session with me - simple non invastive 10 minute off body treatment offering immediate relief and an infoceutical to take that will keep the effects at bay....
Also consider:-
Q-Links
Shungite
E-Links
Tourmaline
Grey salt lamps
Ask me a question - Message me - Call me (07739) 309422
www.tamaraselaman360wellbeing.com
Warm wishes,
Tamara