Election of the "Mayor of Ock Street"
12th June 2014
... Comments
---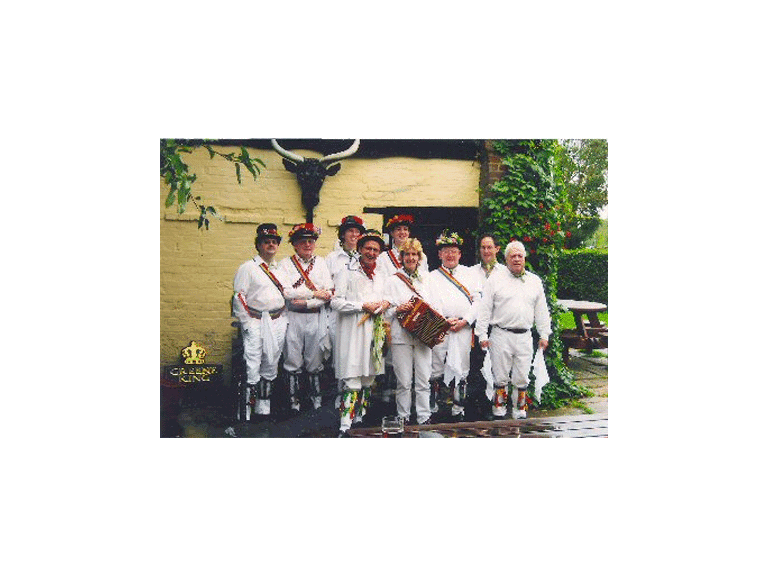 The election of a so-called "mock mayor" is an ancient tradition common to many market towns around Oxfordshire. The ceremonial position is a symbolic re-bufff to the official figures of authority and is usually held by a well known local character. The job of the 'mock mayor' is to speak up for the local people and cause embarrassment to the properly elected mayor and council when they took unpopular decisions.
Abingdon is a proud upholder of this tradition and  the "Mayor of Ock Street"  is elected each year on the Saturday nearest midsummer's day by the residents of Ock Street in Abingdon. Last year, more than 100 Ock Street residents voted in the election.
Abingdon has been electing its mock mayor since the 1700s, when Abingdon was the county capital of Berkshire. As way of mocking the official council authority, the residents of Ock Street decided to elect their own mayor to act as a check and balance for the civic mayor.
Abingdon's Traditional Morris Dancers organise the election each year by putting forward the candidate 'mayors' and, once a winner is selected, carry the newly elected mayor along Ock Street on their shoulders. The Morris men use the event as an excuse for inviting other sides to Abingdon for a day-long festival of dance.
This year the election will be contested by two well-known figures of the community. Roger Cox is Abingdon's current mock mayor and he has held the title for seven years. But newcomer Harry Knight, 64, from Peachcroft is this years hot tip to upstage the incumbant mayor.
The day is really an excuse for some great fun for all - with processions, Morris dancing , festive eating and drinking and a great deal of noise!
The vote on Saturday, June 21 will close at 4pm and the winner will be announced by Angela Lawrence, the real mayor of Abingdon. The winner will then be carried by his fellow morris men down Ock Street in the ceremonial chair. 
So do come along to join in this great traditional rumpus on Saturday, June 21.