Oxford-based retailer is runner-up in best national performance awards
9th December 2015
... Comments
---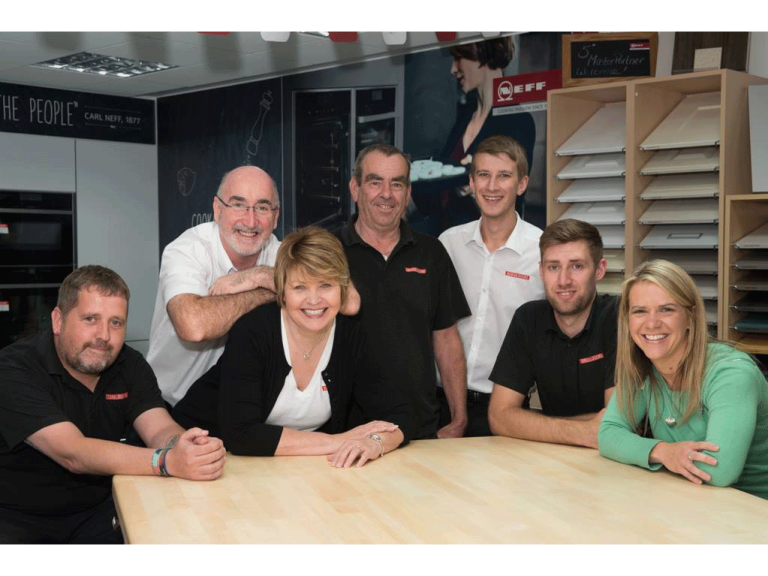 Dream Doors Press Release:
The Oxford-based Dream Doors showroom is owned by Mike and Elaine Hurley, who accepted the award from Dream Doors MD Troy Tappenden, in a gala black-tie awards ceremony at the company's AGM in early December. The evening ceremony followed a day where around 180 attendees were presented with the Dream Doors vision and strategy for 2016 and enjoyed an inspirational speech from businessman and Falkland's War Veteran, Simon Weston OBE.
"We have had a brilliant year. The people of Oxford love their kitchens but are put off by the cost, inconvenience and disruption that comes with a full re-fit, so interest in our services has been huge," said Mike Hurley. "We work really hard, so are delighted to be recognised in this way and look forward to an even better 2016."
Dream Doors offers kitchen makeovers for a fraction of the cost of a full re-fit, replacing doors, worktops and drawer fronts to transform a kitchen within as little as 48 hours. With its financial year running to the end of December, Dream Doors is set to achieve a 2015 turnover of £26M, an increase of more than 21% on 2014's results.
"2015 has been a landmark year for Dream Doors, undoubtedly our best ever," said Troy Tappenden, MD, Dream Doors. "The demand for kitchen makeovers continues to grow and have the very best franchisees to really make the most of that opportunity. Mike and Elaine at Oxford most definitely fall into that category, offering local expertise, unparalleled knowledge of what looks best in a kitchen and a winning way with customers."
About Dream Doors
Dream Doors first opened in Hampshire in 1999 and has become an established and trusted national brand giving a new lease of life to old kitchens. The company currently has a local presence in over 60 high streets up and down the UK, and each showroom offers the same kitchen facelift service and vast range of made to measure replacement kitchen doors, worktops and accessories. 
Dream Doors Press Release