Freshen Up Your Home With Clean Carpets!
12th January 2016
... Comments
---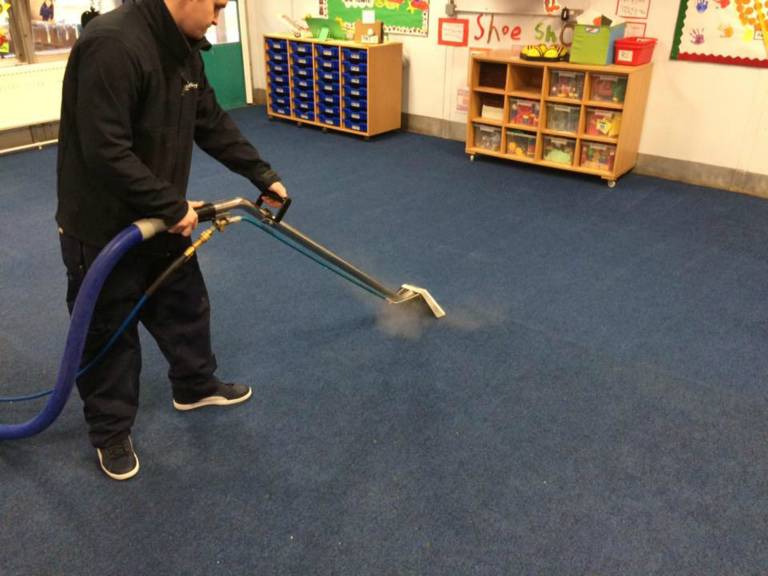 If you've got children or pets, you live in the country or you love to entertain, you'll know how quickly your lovely new carpet can look old and tired. Thankfully, help is at hand; you won't need to shell out thousands of pounds on new carpet and nor will you have all the upheaval and mess of having new carpet laid.
Even if your carpet looks clean, the unfortunate truth is that it could (and probably is) harbouring thousands of allergens, mites and dead skin flakes, not to mention the dirt, faeces, chewing gum and other nasties that are scrubbed off from the bottom of your shoes. No matter how often you hoover and how rigorous your cleaning routines are, you'll struggle to replicate the intense cleaning power that a professional carpet and upholstery cleaner can achieve with their specialist equipment.
Many of us pay particular attention to ensure that our kitchen worktops are clean, that our bathroom is spotless and our bed has clean sheets for us to sleep in, but have you ever considered that you could be contributing to your family's allergies and ill health by not having your carpets and upholstery professionally cleaned?
We've all heard the advice 'pour some white wine on a red wine stain and it'll disappear', but we all know deep down that masking stains with stains isn't exactly the way forward, just the same as powders and sprays that mask smells won't treat the root cause of the smell.
Safeguard your family from unnecessary colds, infections and viruses by having your carpets and upholstery cleaned by a professional today; your house will never have looked or smelt so fresh!
Looking for a recommendation? Take a look at our list of Abingdon based carpet and upholstery cleaners here .