Added Ingredients in Abingdon commended in Deli of the Year Competition
11th July 2011
... Comments
---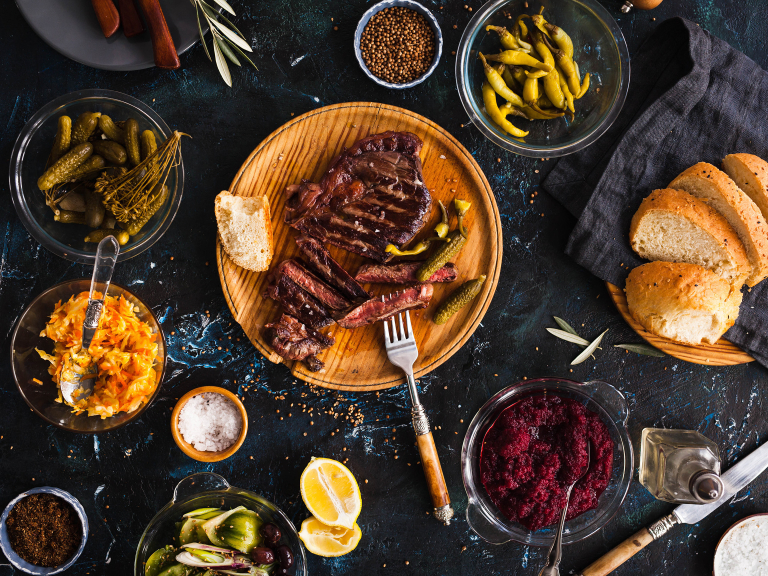 Added Ingredients has just received a certificate of congratulations for being commended in the Deli of the Year competition.  Customers of Added Ingredients nominated the deli as part of a national competition to find the place with the best deli attitude in the UK.      
The Deli of the Year competition is an idea created and organised by Olives Et Al, an artisan food producer in Dorset, as a way of raising the awareness of delis everywhere and helping them get real feedback from their customers in a way that is both supportive and helpful to business owners.
"Olives Et Al actively supports the deli sector as well as all the outlets it supplies which is exactly why we created the idea of Deli Of The year. Our congratulations go to Added Ingredients and we hope that the team is thrilled to have been nominated by their own customers and commended by the judges.  It has been a pleasure to hear from delis throughout the UK and we know that many customers have made wonderful comments about the service and choice they have in their local delis," said Giles Henschel, founder of Olives Et Al and organiser of Deli of the Year 2011.
A total of over 400 nominations were received, confirming that delis are loved by customers up and down the UK and feel that they are worth supporting.   
 "To be nominated to be the Olives Et Al Deli of the Year by our customers shows just how much they appreciate what we have to offer.  We're proud to run a deli and to offer food which we choose with great care and pride. The Deli of the Year certificate will take pride of place in the shop and we hope that our customers will continue to use our deli as a place to find exceptional food with knowledge, warmth and a happy welcome."     Jill Carver, Added Ingredients, Stert St., Abingdon Te: 01235 239970 or click here
The winner of Deli of the Year 2011 will be announced at the coveted Great Taste Awards dinner; the food 'Oscars' of the fine food world which take place in London on September 5th.  
Notes 
Created and organised by Olives Et Al, supported by The Guild of Fine Food and Delicious Magazine, Deli of the Year is open to all, from the smallest post office with a tiny deli counter to high street delis and rural farm shops.  As the organisers, Olives Et Al firmly believe that the deli culture in Britain is to be supported and celebrated.  Giles Henschel of Olives Et Al explains, "Last year thousands of people supported delis in their own high streets.  The comments we received were amazing and we were truly staggered by the level of support for delis – we know we will find a worthy winner of the title Deli of the Year 2011."        
To find out more about Deli of the Year visit www.delioftheyear.co.uk