Abingdon Outdoor Pool Is Open!
29th May 2016
... Comments
---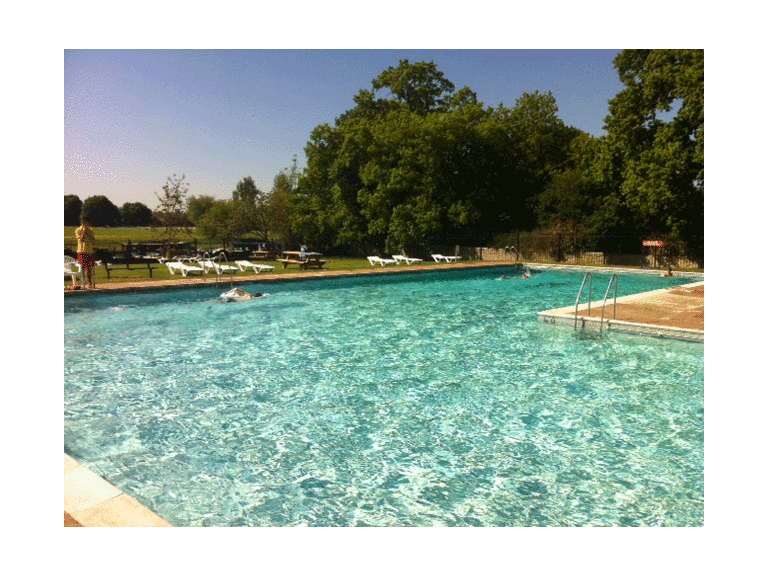 The outdoor pool in the incomparable Abbey Meadow in Abingdon-on-Thames opens again on Saturday 28th May 2016: we anticipate a special season with water warmer than ever.  Good value, price unchanged and operated by the experienced GLL under their BETTER brand.
Attendance has boomed 70% over four years to over 10,000 a season. "Publicity by the Pool Friends (www.abingdonoutdoorpool.org.uk), at the Societies Fair has helped" said Friends' chairman, Elizabeth Simpson: "do visit us at 'Fun in the Park' in Abbey Grounds, 4 June, 11am-4pm.  We will leaflet the shops, library, lock-keepers, pubs, cafés, schools and offices because this attracts new users."
From July 4 there will more new users, displaced from the closed pool at Abingdon's Tennis and Leisure Centre.  Abbey Meadow pool will be open about 30 extra hours a week, and the season will be extended to mid-September when the indoor pool re opens.  "We welcome you as new users - check our website and say hello and what pleases/displeases you - we'll help you adjust to outdoor swimming.  We want you to become long term users of the outdoor pool and other excellent facilities at Abbey Meadow", said Nick Bell, committee member.
The pool isn't perfect "but the water is warm and clear, and it's in a lovely riverside setting and is well run - so great for all the family", said another member of the Pool Friends, Joan Damerell.  "We are still working with the council to try to persuade them to install a beach area and showers as showcased at Hinksey Meadow Pool.  Contact us via the website if you have ideas to make this happen."