Will you support your local Hospice?
19th June 2013
... Comments
---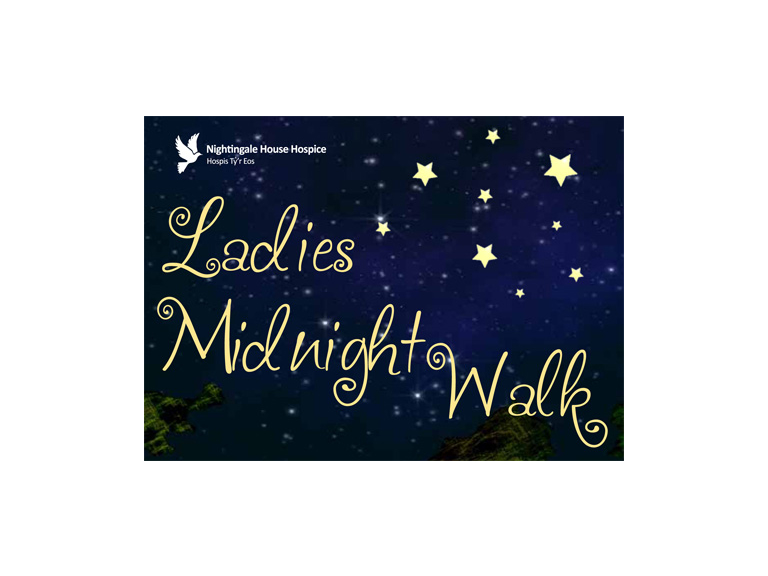 The Nightingale House Hospice Ladies Midnight Walk is taking place again this Saturday 22 June 2013 and this year I shall be taking part.
Nightingale House Hospice has always been very special to me, as it's where my dad spent the last few hours of his life back in 2009. The staff did everything they could for us and were supportive and caring. It's thebestof Wrexham's chosen charity for good reason.
Nightingale House Hospice provides specialist palliative care services, completely free of charge, to people across Wrexham, Flintshire, East Denbighshire and up to Whitchurch and to Barmouth.

In 2013 it will cost £2.6 million to run the Hospice – this equates to more than £7000 per day. Only 19% of this comes from the Local Health Board, which is only enough funding to support the Hospice for 69 days. They must rely on the people of the communities they serve to raise the additional funding for the remaining 296 days of the year.
The fully marshalled, 10km Ladies Midnight Walk through Wrexham town centre has been a favourite for many years as a fundraising event for the Hospice.
The walk begins at midnight, Saturday 22 June 2013 from Llwyn Isaf green at the Guildhall and finishes with a bacon or vegetable sandwich on return. Those who've registered received a fundraising pack which included a sponsorship form, details of how to set up an online fundraising page, a route of the walk and a gold star, which can be decorated with the name/s of the person who are remembering. Stars can be brought to the event and added to the Memory Wall.
There will also be an array of merchandise items available for purchase on the night of the walk, including flashy necklaces and rings, glow sticks and bracelets and even tutus, neon gloves and leg warmers!
Please do sponsor your friends who are taking part, or sponsor me on behalf of thebestof Wrexham on my online funding webpage, to raise much-needed funds for this very worthy Wrexham based charity.
A sincere thank you.
Amanda x
> Sponsor Amanda for the Ladies Midnight Walk