When Social Media turns Unsociable
6th January 2016
... Comments
---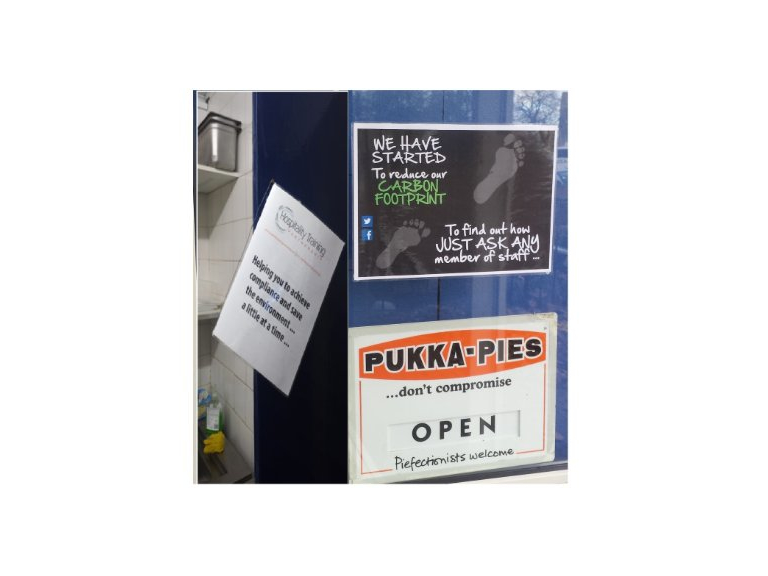 I have a secret game I play when I am out on the road. I look out for website addresses of food businesses and at my leisure I look them up to see what there is to see. Very often there is nothing to be seen apart from "site under construction, come back later". I can visualise the meeting between the owner and the sign designer going something like this. Designer: "you know you might as well put a website address on the sign – it's only going to cost you more if you want to add it later. You don't want to look unprofessional now do you?" Owner: "you know your right, I'll get a domain name and get a site designed". With the sign up and open for business, that's as far as the website got.
Sadly, as the years have rolled on, I play this game less on but it was fun. I play it less because now the majority of new businesses go as far as having a landing page at the very least. Isn't progress wonderful!.
Never one to be outdone by progress I have made a slight modification to the game. I now look out for food businesses that claim to use social media. My new game is 3 times as much fun. In the old days there was only a solitary website to hunt down. Now I have Twitter, Facebook and Instagram –there are others but you should never overdo a good thing. More food businesses have put in some effort and actually opened accounts, so the hunting is not that hard but often still fruitless. I suspect that the number of opened accounts is more to do with the fact that you don't have to pay your techno savvy teenager and that registering is free. So opened accounts a plenty – relevant/recent content sparse. This is referred to as 'post and ghost'. I have, on many occasions, been asked to "like this" and, under duress, I have done so. I am sure many others have been harassed into "liking" something that they didn't genuinely like. "Liking" is used by some as a means to an end that misses the aim.
Some businesses work a little harder and use social media to advertise themselves, which is absolutely fine in general, but when all you see is offers then it is no longer social. Can you imagine a friend who only talks to you about his/her business and the things it sells – you will soon avoid this "friend". The clue to using social media correctly is in the title and it is SOCIAL.
So how to do 'SOCIABLE' social media. The most important aspect to grasp is to ENGAGE customers beyond your products (even services). This means your customers populating the page rather than yourself. One way is to champion a social issue that your customers can relate to. A local social issue such as providing football goals to the local football team, it might be supporting "Movember" or providing a habitat for hedgehogs in the local park (apparently there are only 1 million left in the UK, where once there were 13 million!). There are countless good causes for whom help would be greatly appreciated and everyone has something they care about, surely?
An issue that is close to everyone's heart in recent years is our environment. One way of meeting this concern is by using Hospitality Training Partnership's environmentally friendly HACCP record keeper in your commercial kitchen. You can then announce to your customers that you are actively reducing your impact on our environment by using less paper. Your customers will definitely appreciate your efforts and some may even become your social media raving fans. I can't imagine many customers being put off by this apart from Jeremy Clarkeson!
Blog by 
Irfan Ahmed
Hospitality Training Partnership Ltd