An early Argentine Christmas for Solihull, courtesy of Fiesta del Asado
Solihull will soon be unwrapping its early Christmas present in the shape of the much-anticipated Fiesta del Asado - Lasan Group's award-winning Argentinean restaurant and bar concept, which is due to launch later this month on Stratford Road, Shirley.
Since opening in 2012, its sister restaurant on Hagley Road, Edgbaston has earned a glowing reputation among discerning residents, tourists and the business community, and has long been widely as Birmingham's finest steakhouse.
The new Fiesta del Asado will build on the current offering, bringing more Argentinean style, sophistication and glamour, with increased dining capacity, a stunning central Malbec & cocktail bar and a more varied, comprehensive and exciting menu to suit its all-day opening format.
Guests can expect to be energised in the mornings with delectable homemade Argentinean pastries, such as:
Croissant dulce de leche - warm croissants smothered with dulce de leche
Tarta tatin de manzana - thin crisp pastry with caramelised apple topped with caramel cream and nut brittle
There'll be beautiful brunch dishes such as:
Desayuno criollo - a breakfast fit for a gaucho, with grilled spiral sausage, fried egg, roasted tomato, dressed butterbeans, potato hash and toasted potato focaccia 
Desayuno vegetariaono – a spinach & feta pie with potato hash and  fresh parsley-dressed diced tomato 
The a la carte menu will include irresistible starters, such as morcilla iberica curada, traditionally-smoked black sausage, flavoured with paprika & sweet caramelised onion on toasted bread, with olive salad.
For mains there'll be sumptuous Argentine fish, chicken and pasta dishes as well as Fiesta del Asado's famous premium speciality steaks, flame-grilled to perfection in the open kitchen, providing colourful culinary theatre and tantalising olfactory sensation to excited diners.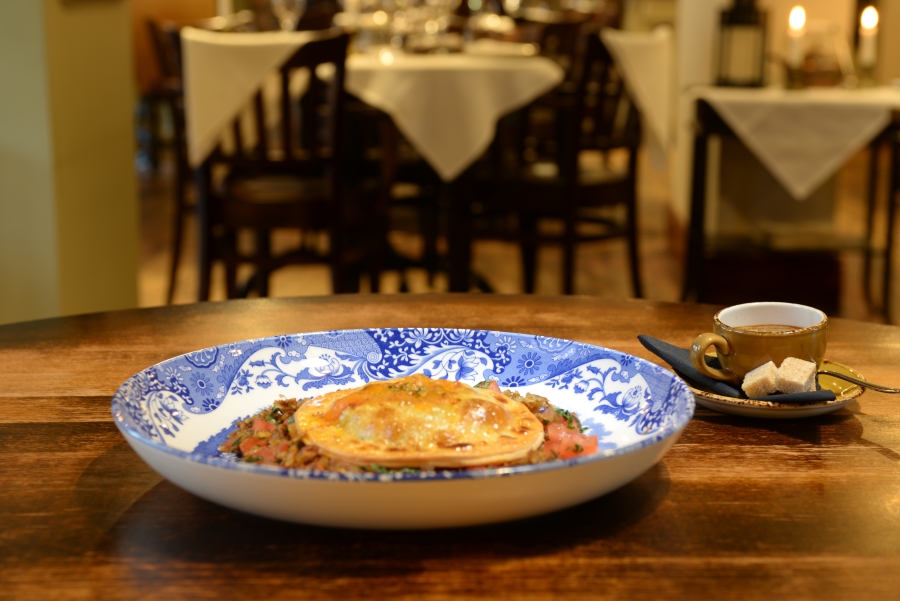 A moreish selection of small plates will be available at the bar as guests socialise, celebrate or do business over quality beers, wines and cocktails.
For the after-school run, there are mouth-watering family platters, specially designed for busy parents who want to treat themselves and their kids to a nutritious, value-for-money pre-homework dinner. Platters will consist of spinach and beef empanada, grilled chicken, roasted new potatoes, squash, carrots, leeks, greens and fries, all for less than £20. 
For guests craving that fiery Buenos Aires magic at weekends, there'll be late-night tango DJs playing feel-good Latin American beats on Friday and Saturday nights.
To celebrate the opening of the new venture, Lasan Group is launching an incredible competition, where entrants will get the chance eat and drink free at the venue for a whole month.
CEO Jabbar Khan said" "This new Fiesta del Asado represents our most ambitious and exciting project to date.
"It's something we're most proud of and we're going to wow our guests with an inimitable Argentine entertainment experience.
"We wanted to offer a prize that matched the scale of the initiative, and we feel the buzz this one generates will be on a par with the one our diners will get"
Fiesta del Asado (Solihull)
177 Stratford Road,
Shirley Shopping Precinct,
Shirley, Solihull, B90 3AX
T: 0121 752 3322
---
All inofrmation and images courtesy of 
The Lasan Group (
http://www.lasangroup.com
) also own Lasan, Jailbird, Fiesta del Asado Edgbaston and Raja Monkey Cafe.