What's On In Solihull 22nd July - 28th July 2016
The school summer holidays commence for most this weekend, and we have a whole host of treats in store for you and your family to get you in the holiday mood.
Remember this is only a flavour of what's happening for the complete listing of local events click here so you don't miss out. We can help you plan the six weeks, is it six? it used to be, whether you are going away or not Solihull has it all here on your doorstep.
So let the holidays begin...
Be sure to visit A Touch of Rio at the Costa del Solihull Beach in Touchwood. This is Solihulls answer to Copacabana! What ever the weather outside, the sun will shine indoors with a packed schedule of entertainment, as Samba music and festival fever hits the town. On until the 4th September, the fun is extended into the evenings for the first time, so be sure to put it on your to-do list.
Friday 22nd July 
We have weekly fun at, Silver Blades Ice Rink every Friday you can get your skates on from 5pm til 6.30pm and take to the ice for Friday Family Fun.
For the adults visit Luna Night Club for Mischief Solihull starts at 10pm til late.
Saturday 23rd July
Get fit for the Summer and join in the  Brueton Parkrun held every Saturday from 9.pm it's a 5km run but all for fun! 
The Neales  are on stage at The Core Theatre. The Neales are the four part family harmony group that won the hearts of the nation in Britains Got Talent 2015. Hope you have your tickets!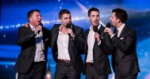 Sunday 24th July 
The  Hockley Heath Car Boot Sale & Market takes place every Sunday. Why not go along and pick up a bargain?
It will be a lot of fun at the  British Federation of Pedal Car Racing event at Tudor Grange Park 10.30am til 5.pm See 6 hours of competitive racing as teams race four wheeled pedal cars in 3 hour, 2 hour and 1 hour races.
Join in the last day of 'Love Parks Week' at the  Music in the Park - Love Brass in Shirley Park. The Shirley Band will be performing a varied programme of brass favourites old and new, from 2pm til 4.15pm
From Tuesday 26th July through out the summer The Parkridge Centre, Brueton Park are holding a vast array of activities for the children. For example Wildlife Watch - Ratburger - an outdoor show taking  place lakeside at Brueton Park, Mini Beast Hunting - Den building - Crafty drop in days, to name a few are all bookable, with various times and dates,  for the full listings click  here.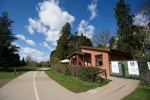 Thursday 28th July
Yoga Summer School  at Shirley Community Association on the Stratford Road, have classes every Thursday throughout the Summer. 
Now for our weekly sneak look ahead so you can get tickets for these great events...
Sunday 31st July  Rhythm of the Dance at the Core Theatre. This marvellous live show celebrates the rich history of Ireland and the art of Irish dance, from the disciplined Celtic Step to the sensual, ancient Sean Nos dance style.
Starting Monday 1st August  Young Actors Studio Theatre Summer School for all budding actors this 4 day course is a must have! Be sure to contact The Core Theatre to book your childs place. The course ends with a production of  Treasure Island Good family fun with sea shanty songs and audience participation.
If you can't see an event you are organising on our list, you can tell us about it, free of charge, here and I will get it added on to the listings for you.
Remember to look at our full listings of local events here, so you don't miss out!
Have a great weekend.
Ann