What's On In Solihull 15th - 21st July 2016
Welcome to our weekly round-up of whats happening this weekend and the week ahead in Solihull, as the schools prepare to break up for the Summer our thoughts turn to holidays, with Solihull offering a vast array of activities and events for the whole family, there is no excuse to be bored!
Remember this is only a flavour of what's happening for the complete listing of local events click here so you don't miss out.
If you can't see an event you are organising on our list, you can tell us about it, free of charge, here and I will get it added on to the listings for you.  
So here we go with what's on in Solihull.....
Be sure to visit A Touch of Rio at the Costa del Solihull Beach in Touchwood. This is Solihulls answer to Copacabana! What ever the weather outside, the sun will shine indoors with a packed schedule of entertainment, as Samba music and festival fever hits the town.  On until the 4th September, the fun is extended into the evenings for the first time.  
On Friday 15th July  til Sunday 17th July With eight free shows over the three days in Mell Square & Touchwood don't miss the  Birmingham & Solihull Jazz & Blues Festival There will be street food and a bar, and to add to the magic a musical express jazz train will run from the Touchwood entrance by Starbucks along the high street to Mell Square. 
Also on Friday 15th July
Charity Afternoon Tea at Wyndley Garden Centre, in aid of Brain Tumor Research, book your tickets and help to support a worthwhile cause. 
Family Friday at Silver Blades Ice Rink The fun starts at 5pm, so get your skates on!
Saturday 16th 
Book you session at West Warwickshire Sports Club and  take part in the Great British Tennis Weekend Its all FREE!

Join in the Brueton Parkrun Family fun with the weekly 5km run around Brueton Park. 
Sample quality locally sourced  food  at the  Fine & Local Food Fayre in Mell  Square from 9am  til 5pm 
Saturday 16th - Sunday 17th Active Inspiration Weekend  with Virgin Active Solihull Club. The health clubs 'open weekend' is to inspire children in the local area to love being active. 
Sunday 17th
Hockley Heath Car Boot Sale & Market  Car booters and market traders welcome at this weekly event 
Tuesday 19th
In the beautiful setting at Brueton Park gather round their stone circle to meet druids, bards and revellers who will perform a mystical rendition of Shakespeare's final play The Tempest You can take a picnic, drinks, friends and neighbours! If you plan to buy on the gate please check for availability as the numbers are limited. 
Thursday 21st
Bestof Solihull Breakfast Networking A fortnightly relaxed meeting at Crust Coffee House & Pizzeria for members and non-members,  to help create referrals & offer business & marketing support. Buy your tickets  here.
Starting 21st July, The Shirley Community Association are holding a Yoga Summer School for 8 weeks, on every Thursday, during the Summer Holidays, so if your yoga class is closed during the summer get yourself along, or if you want to try it out now's your chance,
So you have time to book your tickets and make plans I have to mention on 
Saturday 23rd Remember  The Neales  on Britain's Got Talent? This local four part family harmony group are performing at the Core Theatre, and you can be sure of a great show.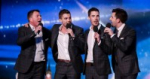 and on Sunday 24th There are two great events taking place  Music in the Park - Majestic Jazz in Shirley Park celebrate the last day of 'Love Parks Week'
And The British Federation of Pedal Car Racing  at Tudor Grange Park.
Remember the full listings for local and weekly events for whats on in Solihull, will give you more choices and time to make any bookings. There are many events during the school holidays at The Parkridge, Centre Brueton Park, for the little ones, click here to view all events so you don't miss out. 
Have a great weekend.
Ann