The Beech House Brings a buzz to Solihull in time for Summer
With the major works completed, Solihull's newest bar, restaurant and meeting place, The Beech House in WarwickRoad, opened its doors for business at 8:00 am on Friday August 12th having hosted successful launch parties in the lead up.
Completely transformed over the last few months, one of the most noticeable changes is the spacious and inviting garden in front of its new pillar box red doors.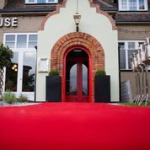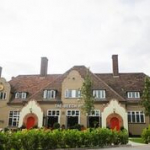 Lined with newly planted trees and laurel hedging, tarmac has been replaced with a trendy artificial lawn,complete with beach-style deck chairs, and pretty pergolas on terraces for al fresco drinking and dining. With a mix of solar and low-energy lighting, at night, the outdoor areas produce a sense of mystery and enchantment.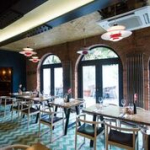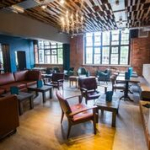 Inside, the interior is a rich mix of materials, both modern and traditional: think concrete counter tops, restored brick floors, antique and 20th century classic light fittings and new and recycled oak timbers.
General Manager, Dan Dawson, proudly explains the concept: "We've worked hard with our designers to come up with a modern design that suits our relaxed style of eating, drinking and informality whilst still meeting our company's sustainability ethos."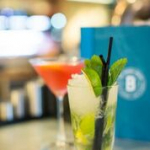 In the large bar with its huge windows and French doors that open onto the garden you'll find the tastiest coffee, unique cocktails created by their own mixologist plus a range of interesting wines, craft gins and local ales.
In the 120-140 cover restaurant, the menu flexes through the day from 8.00 am with breakfast, all day brunch (to 5pm), lunch and dinner until up to 10:30pm at night. 
Some dishes are more substantial and perfect for the hungry bon vivant, but others are lighter and fresher for snacking or sharing.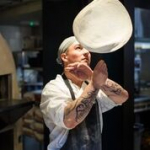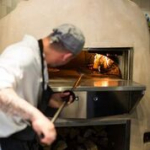 Full of the freshness associated with the Mediterranean, you can watch your dish being freshly prepared by the chefs under the watchful eye of Head Chef, Adam Czyz, in their open-plan kitchen: choose from sumptuous salads, pasta dishes, fresh line-caught fish, tender meats cooked over charcoal or handmade pizzas from their wood-fired oven. There really is something for everyone, including a kids' menu.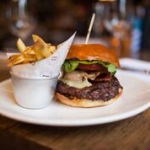 Dan Dawson added: "Local interest has been so positive in the run-up to the opening and there was a real buzz at our launch parties. I think it helps that both myself and our area manager, Darren McClure, are local and have close ties with the community which we want to build on and for which Oakman has such an excellent reputation."
In keeping with Oakman Inns' sustainability policy which has seen each of their pubs achieve the highest possible Three Star rating from The Sustainable Restaurant Association (The SRA), the redevelopment of The Beech House has been carried out employing sustainable design and construction methods.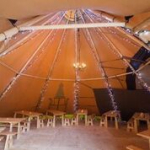 They have also created a separate function space in a stunning double tepee capable of seating up to 90 which has its own bar housed in a bright green recycled shipping container and promises to be THE place to party and live life well in Solihull.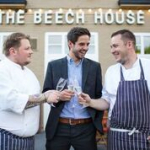 Dan heads up his 60-strong team, many of whom have been promoted from within Oakman Inns and are graduates of the group's in-house 'Oakmanology' training programme.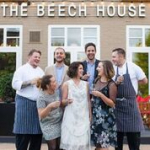 The Oakmanology system develops the talents, skills and capabilities of all the company's employees along their chosen career pathways. 
Oakman is particularly proud of being ranked for the last two years in the Top 50 ofThe Sunday Times 100 Best Companies to Work For list.
Oakman has also won many accolades for its work in the communities in which their pubs operate and The Beech House is already in talks with a number of youth and environmental groups with regard to future support. The company already supports The Woodland Trust with a donation from each dish of Slow-Roasted Pork Belly they sell.
The first large event The Beech House will be supporting is SOLIHULL SUMMER FEST 2016 at Tudor Grange Park.
The Beech House, 727 Warwick Road, Solihull B91 3DA
Tel  0121 272 7730 
Opening hours: