Simple Steps to a healthier and happier you:
28th February 2012
... Comments
---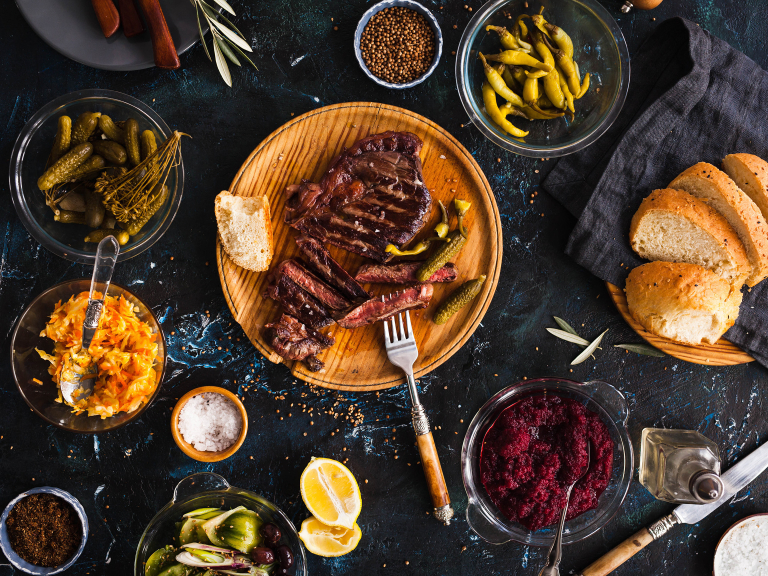 Spring is sprung – at last. It's time to get motivated and make the most of the seasonal bounce in spirits that comes with sunshine, longer days and dazzling displays of bulbs in bloom.
No matter what your New Year's resolution was or whether it was successful or not, now is the time for a Spring clean of your health. The key is to start by changing one habit to a healthier one.
Simple Steps to a healthier and happier you:
Get Active - Whoever you are, there's an activity for you. Becoming fitter doesn't mean pushing yourself to the limits of your endurance and you don't have to be technically brilliant at a particular sport to enjoy pleasure and health benefits. Walking, swimming, cycling, sports and dancing are all good options.
Eat better -  Make a menu for next week adding in plenty of nutritious, whole foods for snacks and meals. From the menu, make a grocery list. With a plan, you are more likely to succeed!
Lose Weight - Adding in steps one and two into your day will make losing weight much easier if you have weight to lose. Just focus on the extra energy, confidence, strength and satisfaction you get as you make these healthy decisions to keep you motivated
Stop Smoking - People who smoke have a higher risk of every disease especially cardiovascular disease. The risk for cardiovascular disease is higher because smoking causes hardened arteries, blood clots and overall damage to the circulatory system. The good news: your lungs begin healing as soon as you stop smoking.
Mental Health - Bad times happen to us all, but we can stay on top of our hassles with the right strategies. Healthy habits and the right outlook make all the difference to how well you cope.
Get a Good Night's Sleep - Stress and worry make you exhausted, but anxiety often inhibits sleep. The result? Less energy to cope with the next day's stress and worry and more exhaustion. Break this cycle by establishing good sleep habits.
Make the first step today towards a healthier and happier YOU!
---
De Vere Village Hotel in Solihull have a fabulous limited offer with a FREE DAY PASS to their leisure facilities. Check out their offer  here