UK Older People's Day is on the 1st October
People are living and working longer, so it's increasingly important that we recognise the importance of supporting senior citizens and OAPs within our society. 
Older People's Day is on 1st October to coincide with the UN International Day of Older Persons, and was founded in 1988 by Ronald Reagan. 
Older People' day is also known as Senior Citizens Day and is an opportunity to acknowledge the long-term contribution and dedication of older people, and to ensure that we're doing our best to give something back to older people.
A Message from Age Action Alliance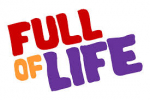 "Our aim is to get as much positive media coverage to change negative attitudes to ageing. There are many things you can do to support Older People's Day. You can arrange events to celebrate the day and these vary from shorter half-day activities to month long festivals offering many different and often on-going, opportunities….and it's never dull!
You could produce and issue a press release to support the day or use the day as a platform to showcase the excellent work you do".
Age UK Solihull
Age UK Solihull  help over 30,000 older people each year, making sure they always have someone to turn to, whatever the challenges faced in later life. Fund raising helps them to continue their important work.
To coincide with Older People's Day a Tandem Parachute Jump Day is planned for Saturday 1st October at Brackley Airfield in Northamptonshire, to raise funds. There's still time to book your place, if you can't make it on the 1st October other times can be arranged!
The bestof Solihull are Jumping!
Why not sign up and join us as we face our fear of heights and jump at Brackley Airfield? John and I have signed up to raise funds and would appreciate your help by sponsoring us, as we take to the skies for a tandem parachute jump,  on Saturday 8th October.
Read about how it came about, and how to donate in my blog "Please can you help us raise funds for Age UK Solihull"  
Another great event for Older Person's Day is Slip Into Slippers On Friday 30th Sept wear your slippers to work or school and donate £1 to Age UK Solihull. The pupils & hopefully teachers at local schools Balsall Common Primary  and Damson Wood Nursery & Infant Academy are taking part so why not join them!