This June, Knowle C. of E. Primary Academy will be launching its inaugural music festival.
 KnowleFest 
A jam packed afternoon and evening of summer entertainment including:
45 piece wind orchestra, brilliant 8 piece live band, Bhangra and Bollywood dancing, local performers and good food, all in one place and designed to suit all the family.
The festival, which is the brainchild of Knowle C of E Primary Academy Parents Association (a registered charity), is designed to bring together the local community and help to raise as much money as possible for all the local primary schools.
Laura Dunne, Chair of the Parents Association and KnowleFest organiser, said, "We all want to support our children's education as much possible.
"KnowleFest has been established to bring the local community together to have some fun whilst generating as much financial support for the local schools as possible. It has taken a lot of organising, but we're all incredibly excited and looking forward to what should be a fantastic day of entertainment.

"I'd like to thank all the parents who have been involved and all of our local sponsors, without whom, we probably couldn't have done any of it. So thanks to Changing Faces Dental Practice, Handelsbanken, Primus Accountants, Quantum Group, The Marketing Pod, and Davies Scothorn.
"Please come and join us; you can expect beats, Bhangra and bouncy castles, barbecue, bar and much, much more besides". 
KnowleFest  opens on Saturday 18th June at Knowle C. of E. Primary Academy Playing Fields.
Gates open at 2pm, festivities commence at 3pm and will continue until 9pm. Tickets are £5 for children and £15 for adults and are available from www.knowlefest.co.uk  and through Knowle, Dorridge, Bentley Heath, and St George and St Teresa primary schools, Arden Academy and Stepping Stones and can also be purchased at Palmers Fashion and Schoolwear situated on Knowle High Street.
Please show your support @knowlefest2016 or Facebook/KnowleFest2016
KnowleFest was created by Knowle CofE Primary Academy Parents Association - a registered charity set up and run by parent volunteers to raise funds to support the school.
All profits from the day will go to support Knowle C of E  Primary Academy, with a proportion also supporting the local primary schools – Bentley Heath, Dorridge, St George and St Teresa, Arden Academy and Stepping Stones.
Gates will open at 2pm on Saturday 18th June and will close promptly at 9pm.
Performers include:
City Beat – an 8 piece live band with an unique set of classic funk, soul, motown, disco and rock and roll tracks performed seamlessly alongside soulful modern rhythm and blues, house anthems and fresh chart classics, from the world's leading artists.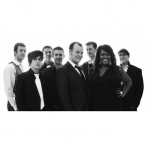 Birmingham Symphonic Winds  (BSW)– a leading 45 piece UK wind orchestra who have performed all over the world, and represented the UK on several occasions. They will be playing a selection of popular classics and film scores that everyone will know.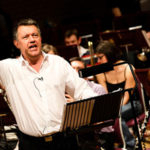 Aashiyana Arts - Bhangra / Bollywood creative Indian dance performances.
There is a fully licensed bar that will sell Prosecco, Wine, Beer and soft drinks at very reasonable prices. Hot food (including BBQ and pulled pork) and sweets will be available throughout the event.
Any help and sponsorship would be greatly appreciated. Please contact us at the email address below to find out how you can help.
For further information please contact Will Dann at Fleet Street Communications. Email:
william@fsc.uk.com or telephone 0121 262 3900