June 15th is World Elder Abuse Awareness Day
14th June 2017
... Comments
---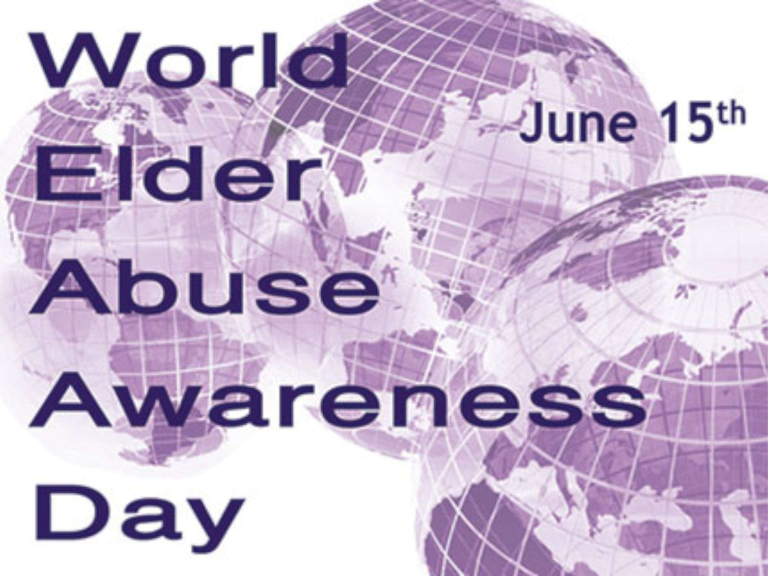 Support World Elder Abuse Awareness Day
by wearing purple this Thursday.
World Elder Abuse Awareness Day (or WEAAD for short) will be on a Thursday this year, and as always is 15th June.
Abuse can be financial, physical, sexual, or psychological (emotional), or can be caused by neglect. It affects about 500,000 older people across the UK each year, causing enormous pain and suffering.
WEAAD was created to educate people how to prevent abuse, or how to get help if they are being, or have been abused, or are at risk of being abused.
  WEAAD Fundraising brochure 2017
Why wear Purple?
A colour recognised for dignity, respect and loyalty. Which is the same way we should treat our elders. So support the day and show the World you care about ending adult abuse, neglect and exploitation.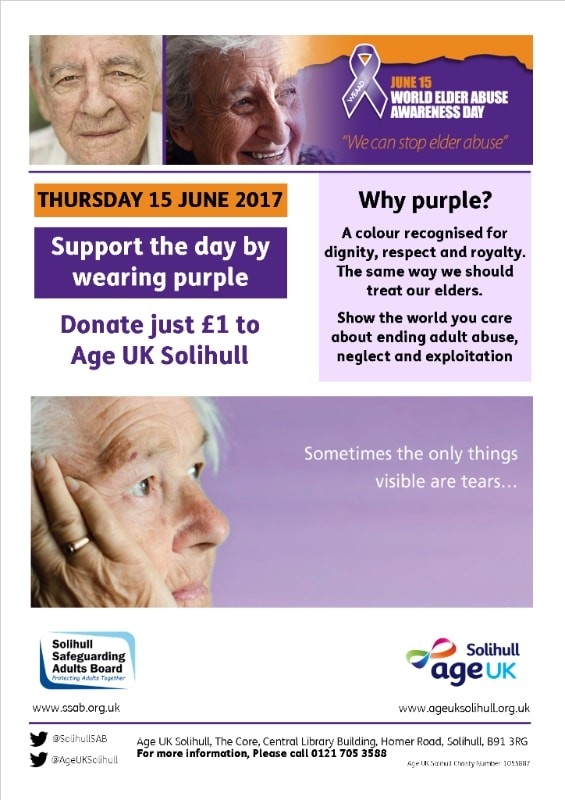 You can also show your support and Donate just £1 to Age UK Solihull, The Core, Central Library Building, Homer Road, Solihull B91 3RG.