International Peace Day
19th September 2016
... Comments
---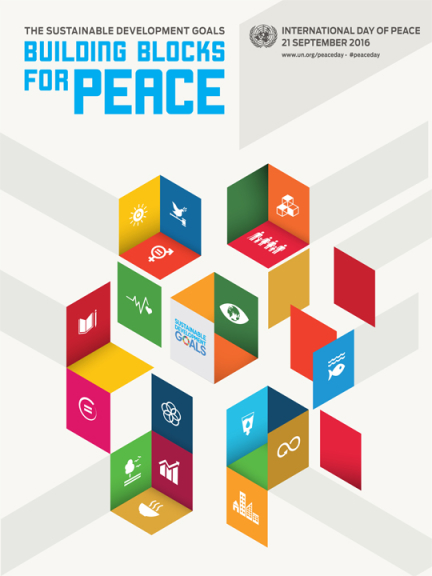 Each year the International Day of Peace is observed around the world on 21 September. The General Assembly has declared this as a day devoted to strengthening the ideals of peace, both within and among all nations and peoples.
The Day's theme for 2016 is "The Sustainable Development Goals: Building Blocks for Peace."
The 17 Sustainable Development Goals were unanimously adopted by the 193 Member States of the United Nations at an historic summit of the world's leaders in New York in September 2015. The new ambitious 2030 agenda calls on countries to begin efforts to achieve these goals over the next 15 years. It aims to end poverty, protect the planet, and ensure prosperity for all.
The Sustainable Development Goals are integral to achieving peace in our time, as development and peace are interdependent and mutually reinforcing.
In particular International Day of Peace is dedicated to the absence of war and violence as by a temporary ceasefire in a combat zone for humanitarian aid access. It was first celebrated in1962 and is kept by many nations, political groups and military groups.
Did you know the United Nations Peace Bell is rung at the UN Headquarters (in New York City) for this important day, this year it was rung on September 16th. The bell is cast for coins donated by children from all continents, except Africa, and was a gift from the United Nations Association of Japan as a reminder of the human cost of war. The inscription on the bell reads "long live absolute World Peace"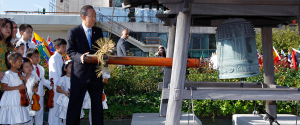 Secretary-General Ban Ki-moon rings the Peace Bell at the annual ceremony held at UN headquarters in observance of the International Day of Peace (21 September).