Have you Been Inspired by The Olympics?
You can't not know that Team GB in the recent Rio Olympics had our best medal haul in 108 years, second in the medal table, with 67 medals, and the only host nation, at London 2012, to go on to win more medals at the next Olympics.
Never before has a Briton won a diving gold. Never before has a Briton won a gymnastics gold. There have been champions across 15 different sports, a spread no other country can get close to touching.
Only 20 years ago, GB were languishing 36th in the Atlanta Olympics medal table, their entire team securing only a single gold between them. It has been a remarkable transformation, with the help of funding, between 2013 and 2017, almost £350m in public funds will have been lavished on Olympic and Paralympic sports.
Gymnastics, given nothing at all before Atlanta (Summer Olympics 1996), received £5.9m for Sydney and  £14.6m in the current cycle. In Rio, Max Whitlock won two gymnastics golds, his team-mates delivered another silver and three bronzes.
As a talented teenage swimmer, Adam Peaty relied on fund raising events laid on by family and friends to pay for his travel and training costs. That changed in 2012, when he was awarded a grant of £15,000 and his coach placed on an elite coaching programme. In Rio he became the first British male to win a swimming gold in 28 years.

So it is a fact that after each Olympics people are inspired and take up sport and no matter what your fitness ability or interest, there is an activity out there for you. 
Whatever your sport, there is a sports centre or leisure facility in Solihull to get you up and exercising. Here are some of the great sports facilities you can visit in the borough of Solihull.
West Warwickshire Sports Club
Located at 78 Grange Road, Olton, Solihull, West Midlands B91 1DA  Telephone number 0121 706 3594.
Website  www.westwarwicks.co.uk/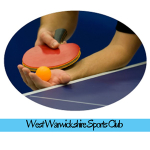 Facilities include:
Brand New Tennis Courts
4 Squash Courts/Racketball
Gym
Racketball
Brand New Hockey Pitch
A Crown Green Bowling Green
Cricket Pitch with Artificial Training Nets
Fitness Suite
Fitness Classes
West Warwickshire Sports Club is a worthy bestof member with fantastic reviews and facilities.
Make A Splash Swim School
Contact Suzie located at Suite 80, 123 Stratford Road, Shirley
Solihull B90 3ND Telephone number 0121 405 0550
Website   www.makeasplash.co.uk/

Make a Splash Swim School in Solihull provide swimming lessons to children and adults of all ages and abilities.
Following the Learn to Swim Framework and other award schemes, they provide: 
Private swimming lessons
Group swimming lessons
Child Class Groups
Synchronised Swimming
Lifesaving - Rookie Lifeguard Programme
No matter what your level of ability, call now to book with Suzie and Make a Splash Swim School  a bestof Solihull accredited member. 

It's never to early to learn to swim and at Water Hugs, Suzie and her team of fully qualified swimming instructors offer fun, safe and enjoyable swimming lessons to babies and toddlers from the age of 6 weeks old.
Contact Suzie on telephone number 0121 405 0440 for more information and visit Water Hugs bestof feature page  here.
Website  www.waterhugs.co.uk  
Solihull Moors Football Club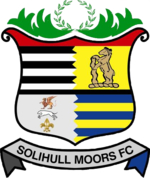 Located at Damson Park, Solihull B91 2PP Telephone number 0121 705 6770
Website www.solihullmoorsfc.co.uk/
Solihull Moors Football Club  supported on thebestof, is not just a football club, it is a big part of the community in Solihull. Visit the website for team news, fixtures, ticket prices, private function rooms for hire, conference facilities and more.
Knowle & Dorridge Cricket Club 

Located at Station Road Dorridge, Solihull West Midlands B93 8ET  Telephone number 07886 689941
Website  www.knowleanddorridgecc.co.uk/
Knowle & Dorridge Cricket Club  are very proud to claim that one of their junior members represented England Under 15's in 2004. A great club and featured on thebestof Solihull.
Solihull Ice Rink - Silver Blades
Located at Blue Ice Plaza, Hobs Moat Road, Sheldon B92 8JN Telephone number 0121 742 5561
Website  www.silver-blades.co.uk
Facilities include:
ice skating
restaurants
pool and snooker
health club
Solihull Ice Rink - Silver Blades  is featured on thebestof Solihull  
Tudor Grange Leisure Centre
Located at Blossomfield Road, Solihull, B91 1NB. Tel 0121 705 6371. 
Website: www.leisurecentre.com/tudor-grange-leisure-centre
Facilities include
25m, 8 lane, pool
learner pool
dance studio
sports hall
full size 3G astroturf pitch
150 station gym
grade 1 track and field
3 indoor tennis courts
diving pool
sauna, steam & spa
café
Did you know there is also help  there with  Solihull Active a campaign which aims to promote participation in sport and physical activity in the Borough of Solihull. There are a wide range of opportunities in Solihull that can help you be more active. 
So no excuse, get yourself out & about & exercise!