Happy Birthday Your Majesty.
Today 21st April 2016 is a very special day as the Queen celebrates her 90th Birthday. 
The Mayor of Solihull will be  celebrating  the Queens 90th with afternoon tea. Residents of the borough who are turning 90 have been invited to attend an afternoon tea. The guests will be hosted by the Mayor in the Council's Civic Suite for a traditional British afternoon tea in honour of Her Majesty. 

The Mayor of Solihull, Cllr Glenis Slater, said "The Queen's 90th birthday is a great opportunity for us to celebrate both her reign and the classic British values. I am thoroughly looking forward to welcoming the residents of the borough who have also reached the milestone." 
Children across Solihull will be celebrating this memorable occassion in various ways. At Buzzy Bees Nursery in Blythe Park to celebrate the Queen's Birthday the children will be having a Royal tea party with scones and jam, they will be making cards and sending them to the queen herself. 
If you have celebrated in anyway either at school or with an organisation, with family or friends we would love to hear from you. Let us know at solihull@thebestof.co.uk  send in your pics and we will put them on the website.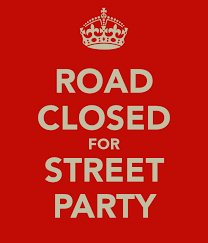 Beacons will be lit as part of a  national event taking place all over the country to commemorate this historic occasion.
Solihull's Beacon  will be by St Nicholas' Church, Elmdon from 7.30pm the countdown will start. The Mayor of Solihull will be lighting the beacon at 8.00 pm. All are welcome, this will be a popular event so parking will be restricted.
The Queen, accompanied by the Duke of Edinburgh, the Prince of Wales and the Duchess of Cornwall will light the principal beacon at Windsor Castle.

It will be followed by the lighting of more than 1,000 beacons throughout the United Kingdom, Channel Islands, Isle of Man, UK overseas Territories and Commonwealth to celebrate this landmark birthday.