Garden Centre site in Shirley sells for record amount
19th December 2015
... Comments
---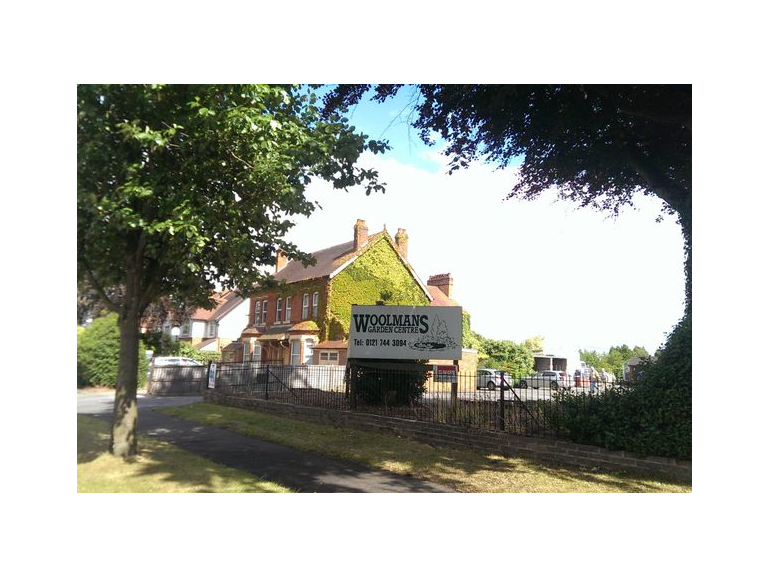 The sale of the former Woolmans Garden Centre 1.8 acre site at 72-74 Solihull Road, Shirley has been sold by auction through Cottons Chartered Surveyors for a record sum of £2.5 million, £500.000 more than its guide price.  
The land brought by Churchill Retirement Living, is  the highest amount which has ever been made by any West Midlands auctioneer. The previous record was set at £2,350,000 in October 2009.
The garden centre, 72-74 Solihull Road in Shirley,  has been in Mark Tredwell's family since 1952. It was first acquired by his great-grandfather and over four generations had grown into a fully fledged garden centre. The garden centre closed when the owner Mark Tredwell retired earlier this year.
There has been controversy over the sale, Green Councillor Howard Allen  has said  it is  a 'great shame' and claimed the area has enough homes for older people and needs properties for the younger generation.
"At the moment we are not building enough homes for younger people," Coun Allen said.
"We have enough retirement living we need to look to the future.
"I'm quite elderly myself and I want to be looked after in a the future but we have more than enough accommodation for older people and very little to encourage young people to stay or make it possible.
"It is a great shame."
The local residents have also spoken out saying that the area needs more affordable housing for younger people, and if Shirley also had more bars and restaurants "It could be a decent place to live".
The auctioner Andrew Barden confirmed there was a substantial amount of interest in the site from house builders, retirement and care home providers as well as inverters which made the bidding very competetive resulting in the record sale.