Believe it or not there is more to the Easter Story than chocolate eggs! 
The Easter festival, the oldest and most important festival in the Christian calendar, culminates in the celebration that is Easter Sunday, which today is a time when most of us get together with our families, share a meal and, of course, eat lots of chocolate! 
Most people know that it was on this day that Jesus was said to come to life after being crucified, visiting his friends and followers once more. 
And as eggs are associated with new life early Christians used them as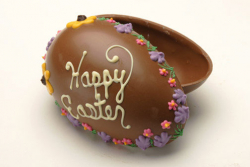 a visual symbol of the resurrection of Jesus. 
It does of course mean another school holiday! So how are you going to keep your little, and not so little ones amused? We have put together events and activities in Solihull over the Easter period, if you don't see your event in our list, let us know at solihull@thebestof.co.uk and we can add it on. 
Events for the kids
Friday 25th March  Easter Egg Hunt  at Elmdon Park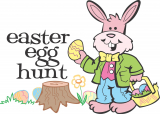 Friday 25th - Monday 28th  Packwood House Cadbury Easter Egg Hunt
The following are all on at The Parkridge Centre, Brueton Park
Tuesday 29th March Mini Beast Hunting 
Tuesday 29th March & Monday 4th April  Pond Dipping 
Wednesday 30th March & Thursday 7th April  Wild Life Watch   
Thursday 31st March  Amazing Amphibians .
Friday 1st April   Racing Rabbits For Tots   
Monday 4th April  Den Building
Tuesday 5th April Easter Adventure  in Brueton Park
Wednesday 6th April Crafty Drop in Day  
Friday 8th April  Chirpy Chicks For Tots
Thursday 7th April Scarecrow Making Day  at Knowle Park
For all The Family
Sunday 20th March The Solihull Sports Relief Mile 2016 At Tudor Grange Leisure Centre & Park 
Solihull Ice Rink , Cinemas ,  National Motorcycle Museum
Take to the great outdoors with the National Trust properties Baddesley Clinton & Packwood House Cadbury Easter Egg Hunt 25th to 28th March.
Umberslade Adventure  Tanworth In Arden Solihull opens 22nd March
Umberslade Park Farm Tanworth In Arden  now open for family fun
For the Adults
Wednesday 30th March Knoxville Highway  at Solihull Arts Complex
Thursday 31st March Breakfast Networking  with thebestof solihull
Saturday 2nd April  Cranmore Park Vintage & Antiques Fair
Wednesday 6th April  The Simon & Garfunkel Story
Saturday 9th April  The King Elvis Presley Lives On
Eating out this Easter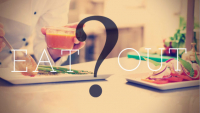 Eating out with family is a great way to celebrate Easter, and with the wide range of recommended restaurants in Solihull there's plenty to choose from. 
Olton Bar & Grill at West Warwickshire Sports Club,
Spring at the Garden Centre
Explore Wyndley Garden Centre this Easter, they are full of the joys of spring, see the latest garden gadgets, gifts, house plants (they make a change from chocolate for Mum!), they have jewellery and pet products, and of course a vast range of shrubs, plants and trees to make the garden beautiful.They are the one stop garden shop. They have a great cafe and coffee shop to it all makes for a great day out.