Which City is going to be the coldest area in the UK this weekend?
18th November 2015
... Comments
---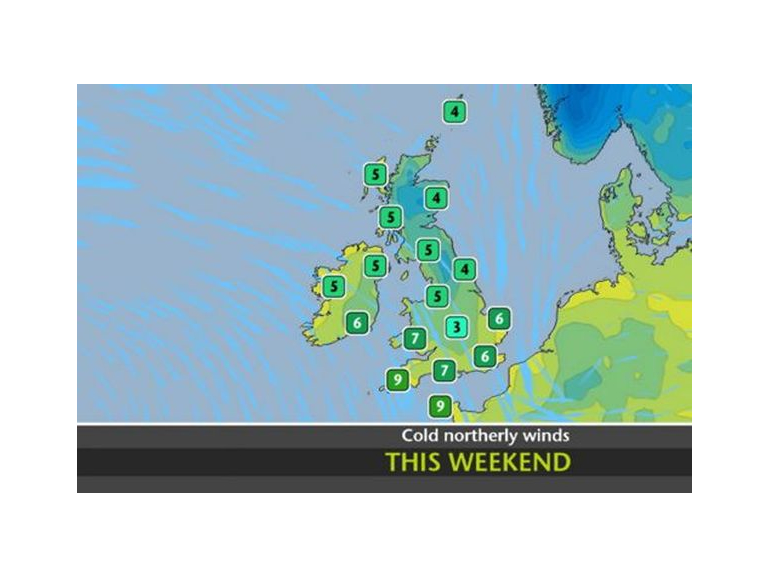 A weather map from the Met office shows that Birmingham will be  the coldest spot in the UK this weekend.
On Saturday 21st November Solihull with the rest of the Birmingham area will experience gusting Arctic blasts blowing from the north. However the chill factor from the biting wind will make it feel like minus 3C. These icy winds sweeping down from the north will make the region the coldest place in the UK.
It will be two degrees C lower than the Scottish Highlands and colder than cities like Edinburgh and Aberdeen.
It is forecast there is a possibility of sleet and snow showers. It may even be that snow showers could hit the region as early as Friday night.
Despite the chill Solihull and the rest of Birmingham will enjoy bright, sunny spells during Saturday afternoon - even if the temperatures struggle to inch above freezing.
So the question is will we have a white Christmas this year? A white Christmas is recorded by the Met Office and is "a single snowflake falling during the 24 hours on Christmas Day" at a specified location.
The location used to be just the Met Office Building in London but these locations have increased and can now include Buckingham Palace, Belfast (Aldergrove Airport), Aberdeen (Pittodrie - Aberdeen FC), Edinburgh (Castle), Coronation Street in Manchester and the Millennium Stadium in Cardiff.
The UK has had a white Christmas 38 times in the last 54 years. The last one being in 2010. It was also unusual as there was snow on the ground at 83% of the stations,  the highest amount ever recorded,  and  snow or sleet also fell at 19% of stations.
So... if the cold white stuff does fall why not send us your pictures and we will put them on the website. Post your pics to our facebook page .. The Best of Solihull or email them to solihull@thebestof.co.uk.