Rooms and Dining In South Pembrokeshire
14th March 2016
... Comments
---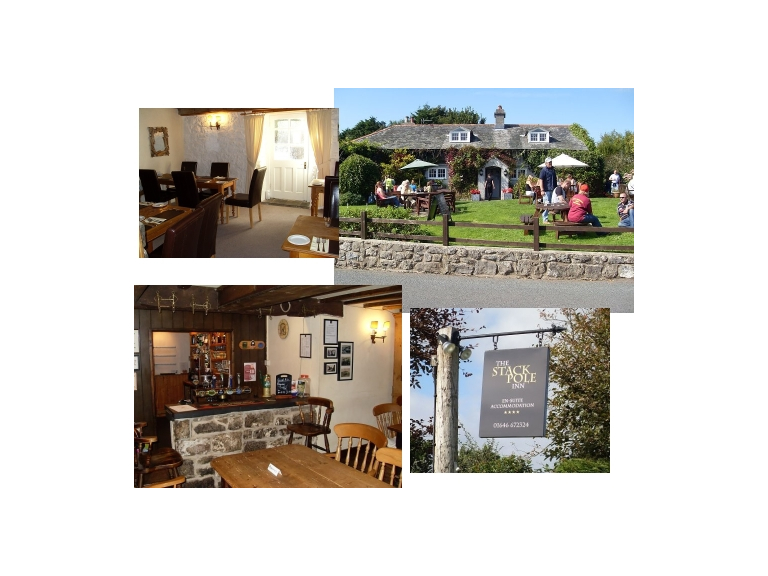 In a lovely location that's perfect for using as a base if you fancy a 'Staycation', the Stackpole Inn is one of the county's favourite hostelries. 
Their position within Pembrokeshire National Park means that its external surroundings are as lovely as the accommodation's interior and their recently-refurbished rooms are comfortable and restful; perfect to relax in after a day's wander around one of the countless footpaths or trails. The inn's excellent home-cooked menu will appeal to every diner and help you recharge before you explore a little further... 
Only a mile or so away is Barafundle Bay, repeatedly voted one of the most beautiful beaches in not only Wales but in the whole world. Are you one of the locals who's never been? If so, that's easily remedied and it does have to be seen to be believed. What about St Govan's church? Built into the cliff side, this incredible sight has been there for centuries but, like so many places of interest, is unvisited by many native inhabitants. Perhaps we take all these lovely locations for granted: after all, in theory we can go whenever we want. Daily life gets in the way and before you know it, another year has gone by and you still haven't taken the drive down to have a look! 
With special offers running regularly at the Stackpole Inn, why not make a break of a couple of nights and see your homeland in a different light? You won't have to factor in a long journey or massive fuel costs and you certainly won't have to worry about driving on the right side of the road but a change is as good as a rest and a couple of nights somewhere totally different will make you feel as if you've had a much needed break. Even better, there's no language barrier and traveller's cheques are not required! 
If you've guests due over the Easter period, why not book them in at the Stackpole instead and ease the pressure on yourself to cater for and accommodate a houseful? You're bound to enjoy the visit a dozen times more if you're not also having to host extra bodies whilst co-ordinating days out and wondering if  your boiler can keep producing enough hot water and if it will ever be your turn to use the bathroom. 
The Stackpole Inn has an enviable reputation as a welcoming business with great staff, wonderful food, lovely, clean rooms and a location that most hoteliers can only dream of. This Easter is a great opportunity to make time to pay them a visit and make the most of their excellent services and thoroughly beautiful location.
To read more about The Stackpole Inn on thebestof Pembrokeshire click here
The Stackpole Inn 
Jasons Corner
Stackpole
Pembrokeshire

SA71 5DF