Open to You This Easter Weekend!
8th February 2016
... Comments
---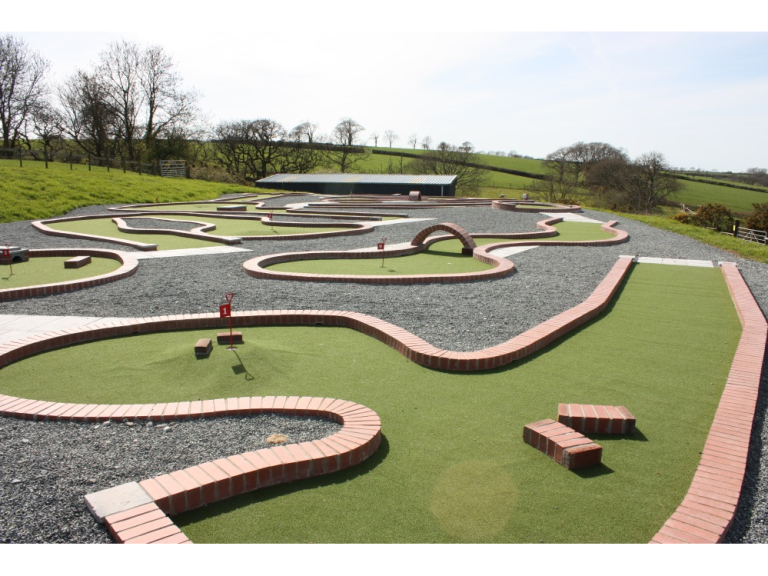 We have so many things to do with children in this part of the world that it's easy to overlook some; there are two attractions in Pembrokeshire quite close together and I've never even visited one of them because I have to drive past the other to get to it and as soon as they see the signage, the children can't resist the diversion into the nearer farm park so we always end up going there! 
If that sounds familiar, why not make a concerted effort to go somewhere different this Easter weekend and throughout summer? Clerkenhill Adventure Farm Park (and its unique Frisbee Golf!) are within easy reach and, being a slightly smaller venue – nevertheless with lots and lots to do – your custom is welcomed and you, as guests, are even more appreciated than you might be at a bigger location. The farm is pushchair and wheelchair-friendly throughout and its relaxed setting means it's perfect for the whole family. 
Your hosts are waiting to say 'hello' and give little legs the chance to run free in unspoilt countryside; there are trails to be followed, giants to be met, a crazy golf course (and I have yet to meet anyone who doesn't enjoy some good-natured competition on a crazy golf course!), farm animals to meet and brilliant outdoor play areas that will entertain younger family members for as long as you have to spare. They even have an inland beach to let your inner sandcastle-architect flourish! Their cafe is clean and bright and has something for everyone but you can take your own picnic – why not take your kite too? 
Many families decide to make their visit a slow, leisurely day that affords lots and lots of fresh air, time in the great outdoors away from screens and digital stimulation and with lots of quieter, quality time as a family, using the opportunity to have fun together without the bells, whistles and mania of other, more fast-paced and frantic attractions. This is a countryside farm with just the right amount of adventure and enough wide-open spaces to let you reconnect as a group and make the most of our beautiful countryside.
To read more about Clerkenhill Adventure Farm and Frisbee Golf on thebest of Pembrokeshire click here
Clerkenhill
Haverfordwest, 
Pembrokeshire, 

SA62 4PE