Don't just create lanterns out of Pumpkins make this delicious soup too!
8th October 2011
... Comments
---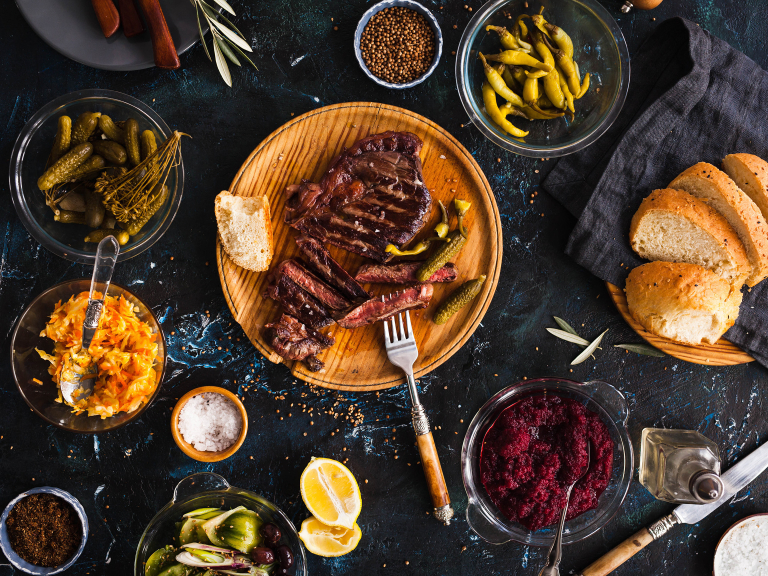 Evenings drawing in.
Its Colder - so are you like me and yearn for warming soups?
It is the time of year when soups feature highly in our house.  Hubby loves them and none more than this particular recipe for Pumpkin Soup. 
Now if you are careful you can excavate the flesh of the pumpkin without damage to the body of it.  So cut off the top (lid) and scoop out the flesh with care using a sharp knife . Leave a good half inch of shell.  If you are celebrating Halloween you can then cut out the eyes, nose and mouth and you will have a suitable pumpkin face in which night lights can be placed – all ready for  your  Halloween Celebrations!

My favourite Grocers Wisebuys has loads of Pumpkins as well as the more unusual squashes  in greens and yellows.

Pumpkin Soup
This is the most delicious recipe I have ever come across and sadly the eons of time have dimmed my memory as to where I first stumbled upon it. If its yours forgive me for not accrediting you!

All the main ingredients can be bought at Wisebuys in Narberth or Pembroke.  

1.5 kg peeled pumpkin flesh, diced
8 shallots, peeled and diced
2 garlic cloves, peeled and diced
150ml walnut oil
25g unsalted butter
3 tsp picked thyme leaves
½ bunch rosemary, leaves only
salt and freshly ground pepper
3 tbsp honey
good vegetable stock
500ml double cream
50g parmesan, grated

1.     For the soup, heat the butter and half the walnut oil in a large saucepan until melted. Add the shallots, garlic, thyme, pumpkin flesh and rosemary to the pan and cook until softened, but not coloured.
2.    Season with salt and freshly ground black pepper, add the honey and stock and bring to a simmer. Cover and cook for 30 minutes or until the pumpkin is tender.
3.    In another pan, warm together the cream and parmesan over a medium heat and add to the cooked pumpkin mixture. Using a hand blender, blend the pumpkin mixture until smooth. Add the remaining walnut oil and check the seasoning; add more salt and freshly ground black pepper if required. Keep warm until ready to serve.

It is worth a visit to either of the Wisebuys shops as the displays of yummy products ready for the festive season are truly sensational.  There are extravagant treats for everyone.  In fact a selection of unusual fare would make a wonderful hamper for that someone special.  More on hampers in another blog.
Meanwhile pop along to Wisebuys for your Pumpkins and enjoy the soup!
If you are local to Narberth or Pembroke they will deliver so call Pembroke shop on 01646 429 206 and Narberth 01834 909 027