Could we learn from the French when it comes to Buying Local?
11th April 2012
... Comments
---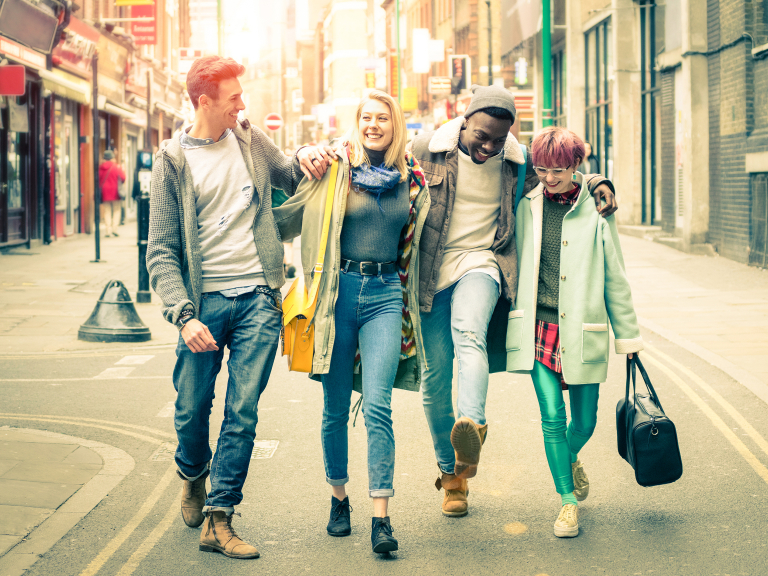 My shopping local research in France!

I have just come back from France where I have been researching a new novel, a follow up to my LAVENDER ROAD series, which will be set in 1943 and covers the period running up to D Day. I wanted to try to find out what the mood was like in France under German occupation and what kind of preparations were being made by the resistance.
As well as stories of amazing courage and tragedy, what I mainly discovered was how keen the French had been to not only to get their country back, but also their way of life. One old lady told me that her abiding memory after the invasion was the delight of seeing the French flag once again displayed on the croissants in the patisserie! I asked her if her little town had changed much even since then. She said that there were more foreigners and less local shops, but it seemed to me that there were far more local shops (and less chains) than in most small British towns. In her town alone (5000 residents) there were six patisseries (some of which still display the French flag on the croissants!)
They also have a market twice a week with about thirty stalls selling everything from beds to fresh oysters to hardware to home made biscuits.
There is a big supermarket just outside the town but the local people I spoke to told me that  they prefer to shop in the small shops and the market because they know the quality is better. If the locally grown artichokes and asparagus I bought are anything to go by they are right!
Of course the French have always had a particular pride in their culture and their food, but it made me wonder why we in the UK so often put the 'convenience' of supermarket shopping over the culinary and emotional pleasure of buying local produce and supporting local ventures? 
What do you prefer? Do let me know your thoughts and comments below.... or follow me on twitter

PS thebestof pride themselves in Encouraging locals to BUY LOCAL if you would like a Bi Lingual BUY LOCAL window sticker email here