How to Choose Your Wedding Dress
20th July 2015
... Comments
---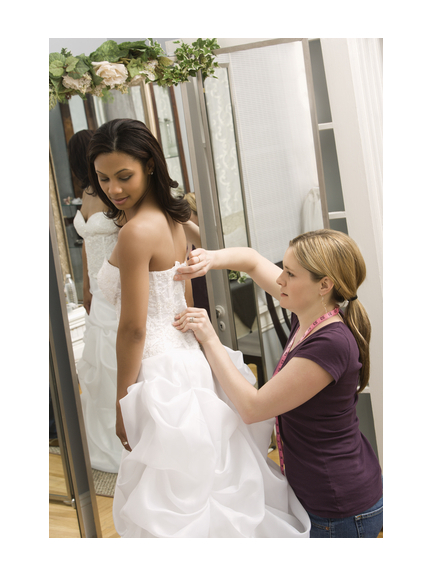 For many brides to be the wedding dress is an important part of the overall wedding ceremony. Every wedding is unique and your dress should reflect your own personal style and taste. However, for many brides hoping to find 'the perfect dress'', the process of picking a gown can become a little overwhelming at times. To help pick the perfect gown for your big day, here are some helpful steps that will help you to choose your wedding dress.
#1: Before you start shopping or looking at wedding dresses decide on your dress budget. Once you know your budget you will have a better idea where to shop. It is also a good idea never to try on anything over your budget in case you fall in love with that dress but can't afford to get it.
#2: Consider how the dress will fit in with your wedding. Where are you getting married and at what time of the year? Will you need a light dress for hot weather or do you need something suitable for a conservative church ceremony?
#3: Do some research and window shopping. Before you make an appointment with a bridal salon it can be a good idea to look on the internet and in magazines at styles you like. Take along some photos or clip-outs with you as well, as this will help the bridal boutique get an idea of your personal style.
#4: Be open-minded about your dress preferences. For many brides, the style they covet most in a magazine doesn't always translate when they try it on. If this happens to you too don't get disheartened, instead try to be open minded about trying on new styles.
#5: Bring positive support. When you are trying on wedding dresses it is a good idea to have one or two people who will be honest but positive with their advice. The experts at the bridal salon can also offer some great advice on style and shape as they will know the dresses better than anyone. 
For Oxfordshire weddings we recommend a visit tothe award winning Bridelicious Boutique in Wallingford.