Enjoy walk in the English countryside
9th September 2011
... Comments
---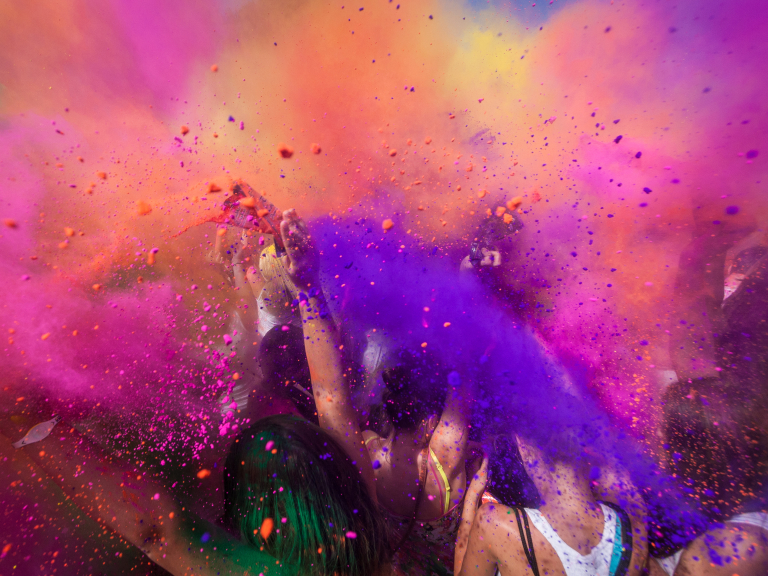 Bibury is a small village located in the Cotswolds near Cirencester about 50 minutes from Oxford. It's Russ' favourite Cotswold village because it is still un-commercial and rustic. You can imagine yourselves being a miller about 500 years ago and living in the cottages of Armitage Row.
What makes this area special are the traditional English gardens, the beautiful river and the outstanding landscape covered in abundance of flora and fauna during the autumn months. Park your car at the main road in the village next to the river and stand on the bridge leading to the old miller's cottages. If you look into the river you will notice how pure and clean this river is? The river looks in places like a riverbed of crest, with the occasional duck breaking up the continuity. You could imagine yourself in a fairy tale?
Looking around is an assortment of Cotswold stone cottages in all directions. Make you way over the bridge to Armitage Row, the hicklety picklety street. This is a good opportunity to take some photos of the cottages and the riverscape. Make your way past the cottage and take a short 10 minute circular route past a number of well kept, rustic and traditional English gardens. You can peer thought the fences but remember these are private grounds.
Enjoy the tranquillity of the area, the sound of running water; different birds' song making it even more relaxing. At the end of the circular walk, come back down into the main road from the other end and stop at the trout farm. You can see the best part of the village with its manicure gardens and the arrangements of flowers and the old mill which was once the main employer of the village.
Allow yourself about 1 hour for this tour and make your way to Bibury Court Hotel for cream teas afterwards. It has a stunning garden with the river flowing through it and on a sunny day, it's the best backdrop to an al fresco cream tea.
for more information and help getting to Bibury, contact Russ Hewer at
tel: 07967053089