Alice Day in Oxford
24th June 2014
... Comments
---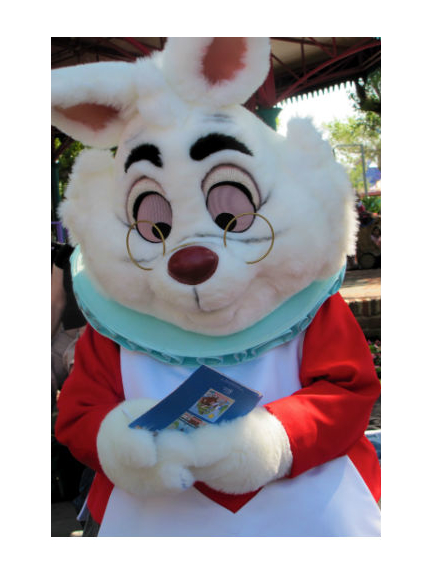 If you have spent any time in Oxford you will probably have noticed there is a connection between Oxford and Alice in Wonderland.  To celebrate that, every year since 2005, the city of Oxford turns into a Wonderland of Alice inspired activities for the day.
The history
Charles Dodgson, who used the pen name Lewis Carroll,  was an Oxford don and on 4th July 1862, he took the Dean of Christ Church's daughters Alice, Lorina and Edith Liddell on a trip up the River Thames for a picnic.  During the trip he told them a story about a little girl called Alice and her adventures down a rabbit hole in Wonderland.  Ten year old Alice was so delighted with the story she convinced him to write it down for her and the end result was Alice's Adventures in Wonderland which was published in 1865.
To celebrate the first telling of the story, The Story Museum coordinates a range of activities around Oxford, turning the city into Wonderland for children and adults alike.
The activities
There is a wide range of activities available – most of which are free.
Visit Alice's shop – the favourite sweet shop of the real Alice Liddell on St Aldates.  Go to the Ashmolean Museum to investigate underground codes, or their Dining Room for a Mad Hatter's Tea Party.
Blackwells, The Bodleian, The Central & Christ Church Libraries, Museum of Natural History, Pitt Rivers and Museum of Oxford, Oxford Castle plus many more all have activities going on, as well as a Mad Hatter Tea Party in Christ Church meadows.
Go to The Story Museum website for full details of all the Alice Day activities available across the City.  And don't forget your fancy dress!